On Friday September 17 the 6th graders at Roberta G. Doering celebrated Constitution Day.
Constitution Day, is an American federal observance that recognizes the adoption of the United States Constitution. It is observed on September 17, the day in 1787 that delegates to the Constitutional Convention signed the document in Philadelphia.
To celebrate, Mrs. Jediny invited Senator Velis and Councilor Bitzas to share with the 6th grade the importance of our Constitution.

Mrs. Jediny with Senator Velis and Councilor Bitzas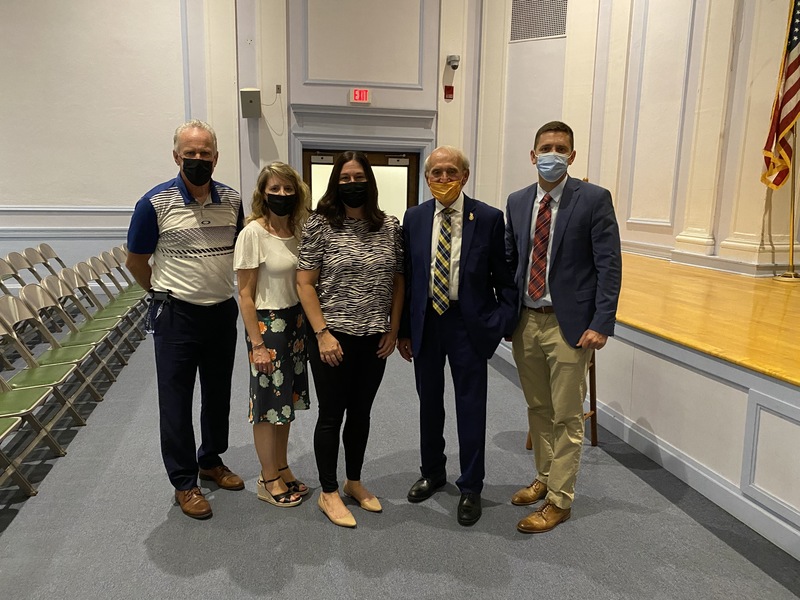 Pictured left to right- Mr. Schnepp (Principal Roberta G. Doering School), Mrs. Salomao (Assistant Superintendent), Mrs. Hoffman (Superintendent), Councilor George Bitzas, and Senator John Velis.