Agawam High School students worked in the ECC garden this week. Students learned how to pick weeds by the roots, turn the soil over with a shovel, and break the soil up with our hands. They pulled out a lot of veggie and fruit from the summer that was rotting. The students also practiced asking for help when they need it. They worked together to make a plan for what they'll work on next week also. Everyone was focused, hard working, and invested. It was a very fun learning opportunity. The ECC loves the collaboration with Miss Briana and our Agawam High School students.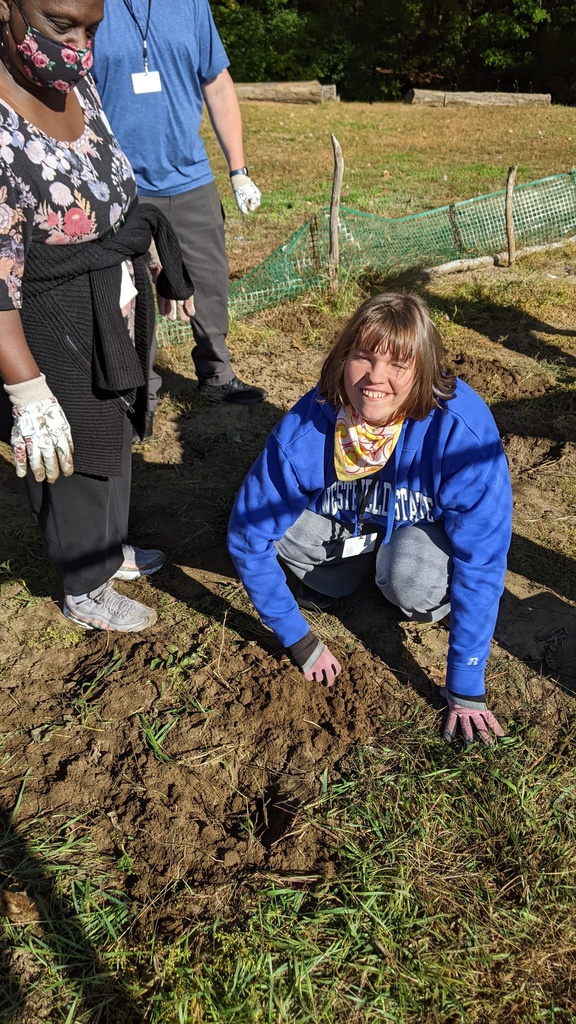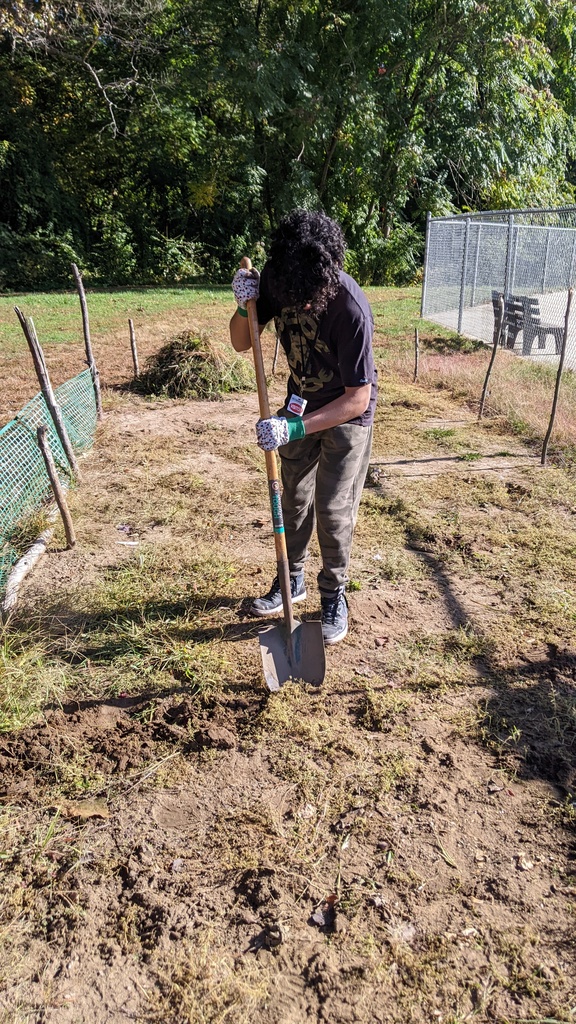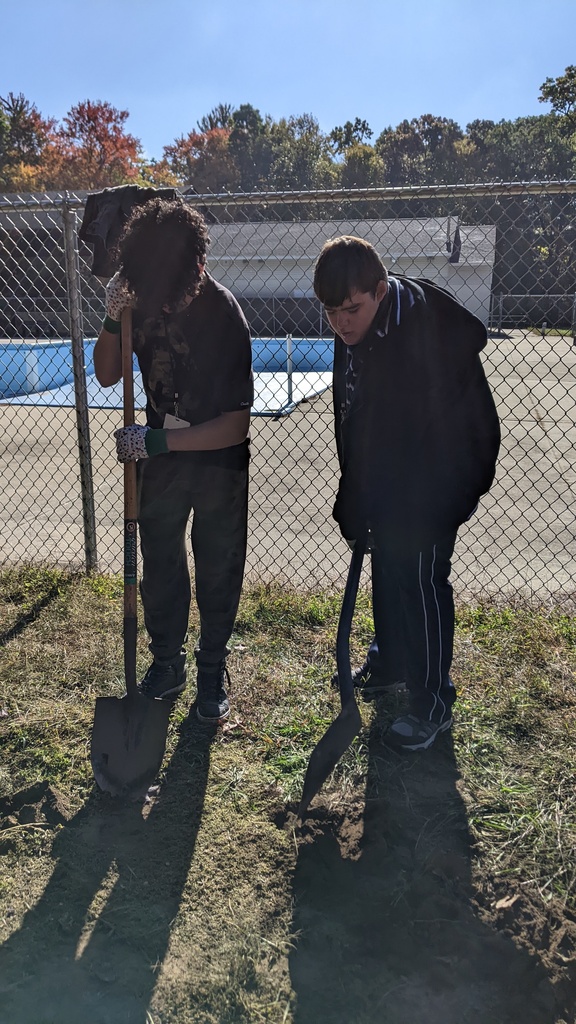 Parent Resource: The Center for Autism Research Excellence at Boston University is currently seeking participants for the SPROUT study. Project SPROUT is investigating changes in expressive language and social communication in children with ASD (Autism Spectrum Disorder) over the course of the play-based intervention, JASPER. The study provides 10 weeks of FREE intervention! Do you have a child who you think would benefit from this study? Please see the link to the website and the flyer for your reference.
https://www.bu.edu/autism/research/current/sprout/
Sarah Benjamin, M.S. Project Coordinator - SPROUT Center for Autism Research Excellence- CARE | Boston University 100 Cummington Mall, Boston, MA 02215 Phone: (617) 358-6712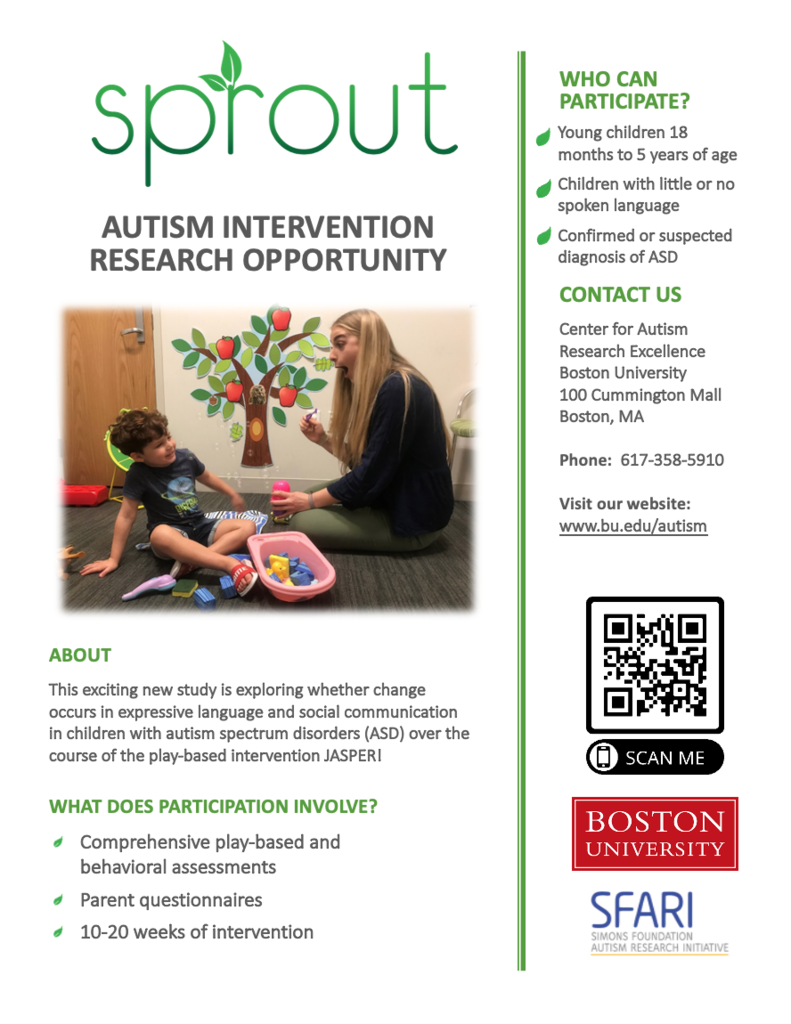 We've been buzzing at the ECC. Learning, playing, socializing and having FUN…and an occasional selfie with Miss Cindy in the mix. The ECC is the place to BEE!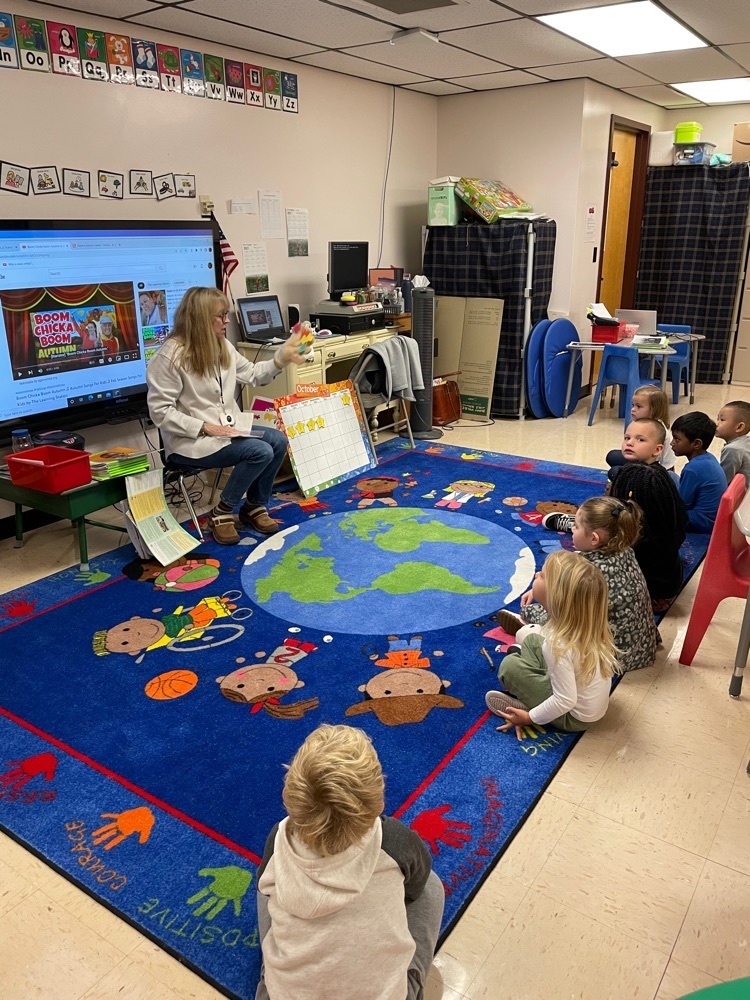 The ECC held a community collection in collaboration with the Agawam Lions Leo's Club. Families of the ECC collected small items and candy that will be used at an upcoming Lions event. Students who donated items were entered into a drawing to win new backpacks. Here are two of our excited winners. Thank you to everyone who participated!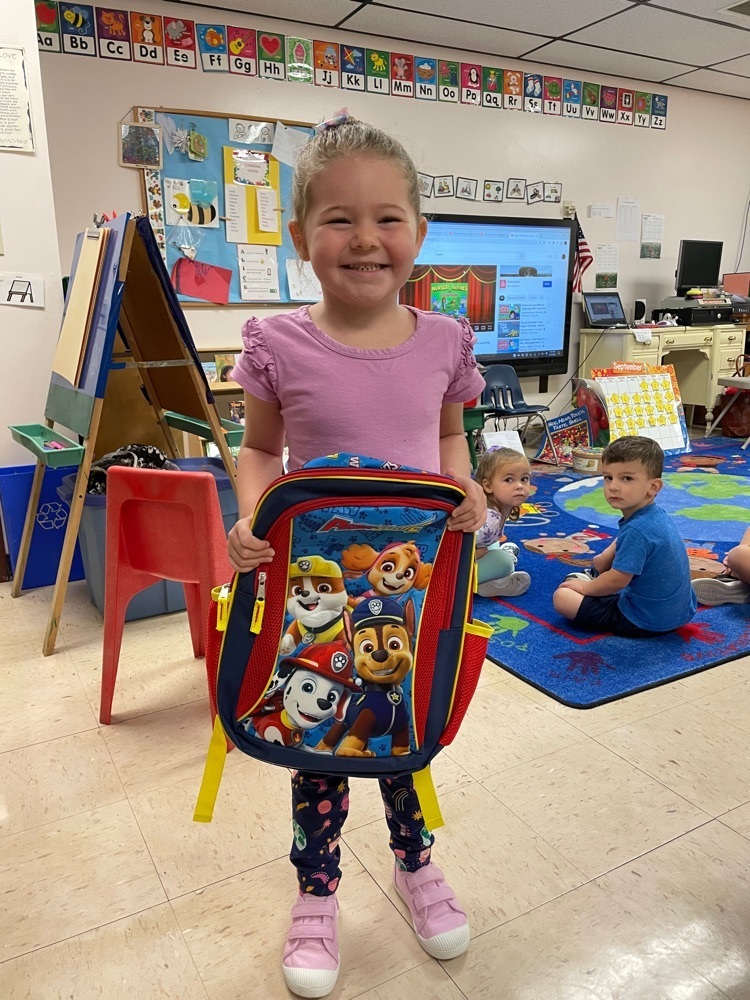 At the ECC we move, dance and ride bikes. Gross motor time is a blast! Just ask our friend William.
Sumanth designed the new bee for the ECC. Students were invited to show their creativity and design a new bee that will be used in our correspondence between home and school and on forms we use at the ECC. We had a school wide vote and Sumanth's entry received the most votes. He won a Pete the Cat chair and book. Great job Sumanth!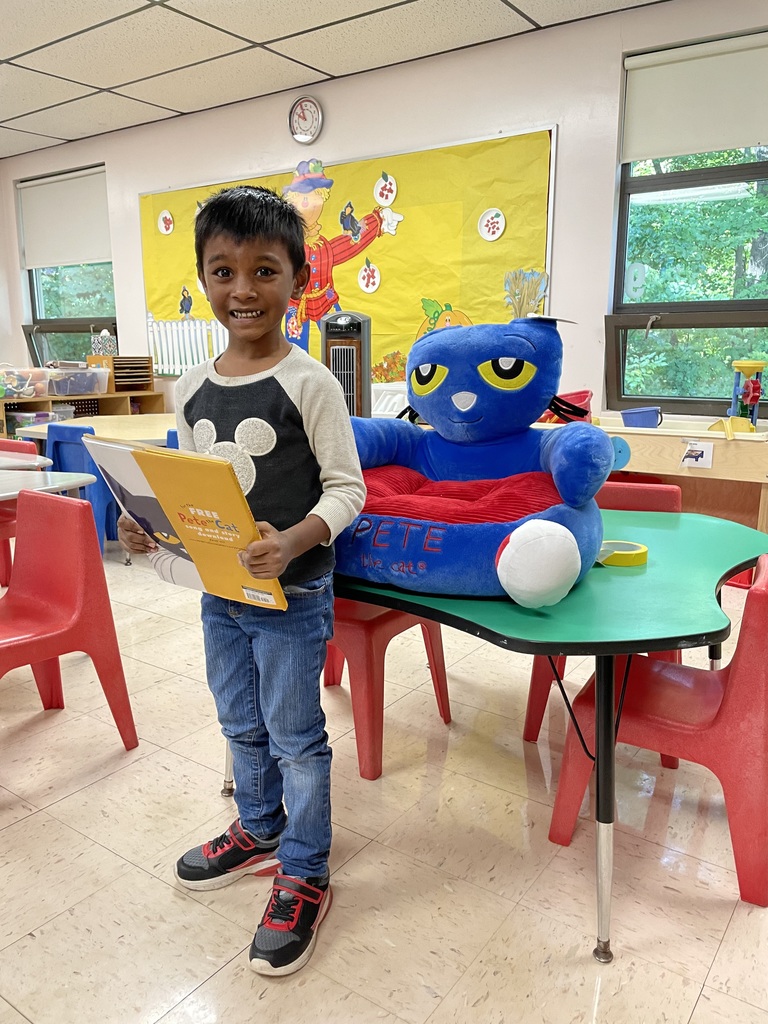 High school students (Elijah, Luke, and Jessica) are working at the Early Childhood Center on a gardening project. Today ECC secretary, Ms. McCaslin gave them a tour of the currently overgrown but soon to be beautiful garden. Then they had the opportunity to try a watermelon that was planted by the Perry Lane Summer Camp while discussing which tools we will need as well as what plants we will grow once the garden is in usable condition. This was a great start to what will be an ongoing collaboration! We are grateful to Mrs. Sykes and Ms. McCaslin for reaching out to create this opportunity!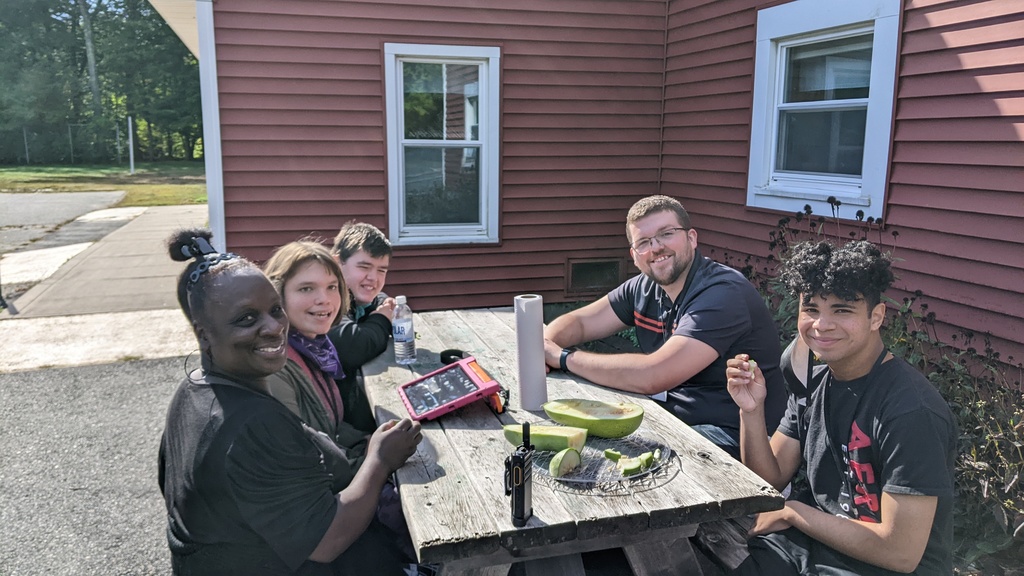 Students in Miss Lauren's classroom used their imaginations and pretend play to make birthday cakes. They were delicious.
Our EEC classrooms located at Robinson Park Elementary held their Open House tonight with RPS students. The kindergarten and preschool classrooms set up a photo booth for students and families to have fun with. It was nice seeing our families.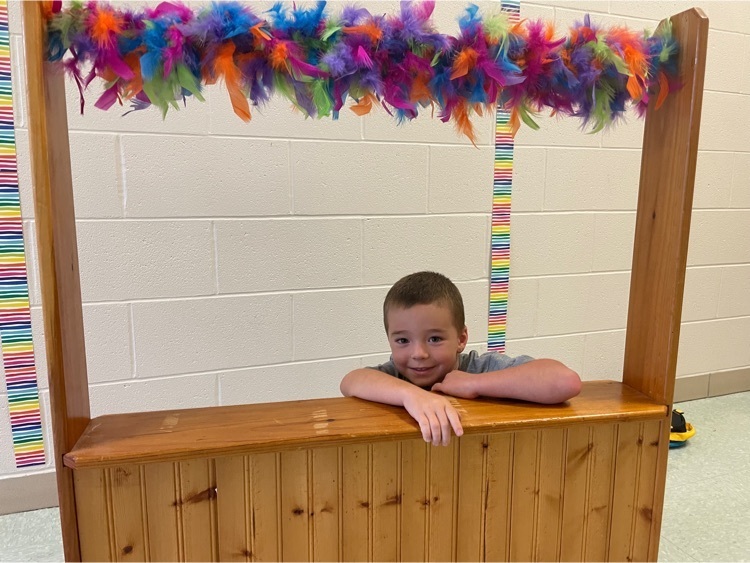 Pete the Cat was a huge hit at the ECC Orientation. Students, parents and staff enjoyed hugs and high fives. Welcome back ECC!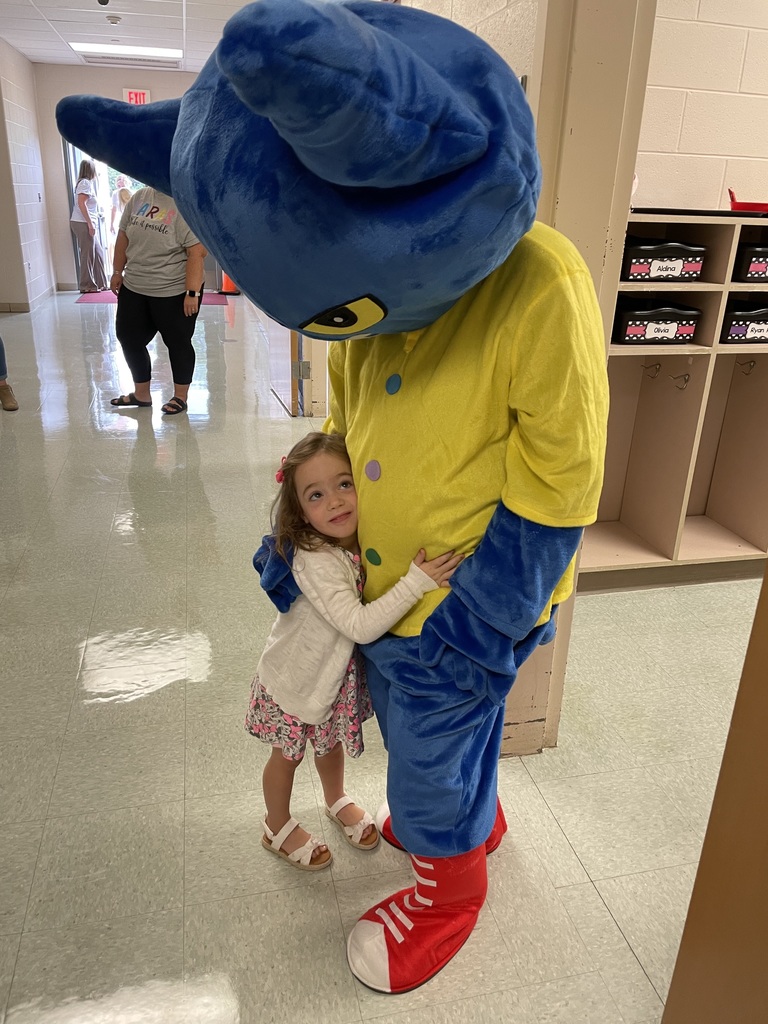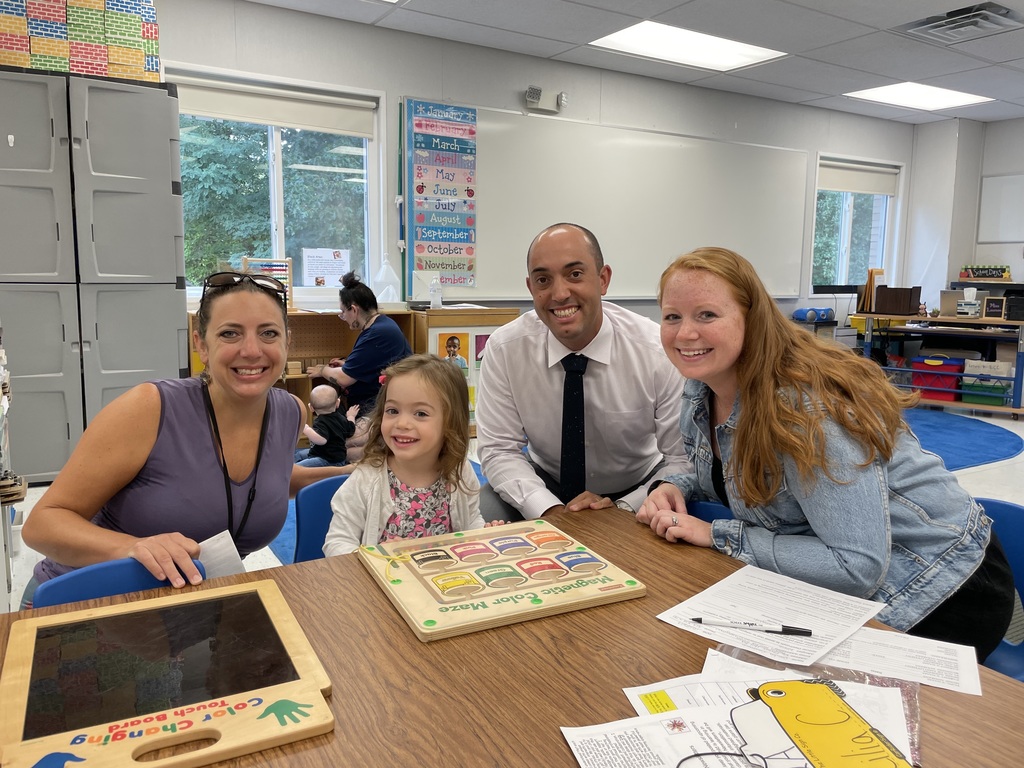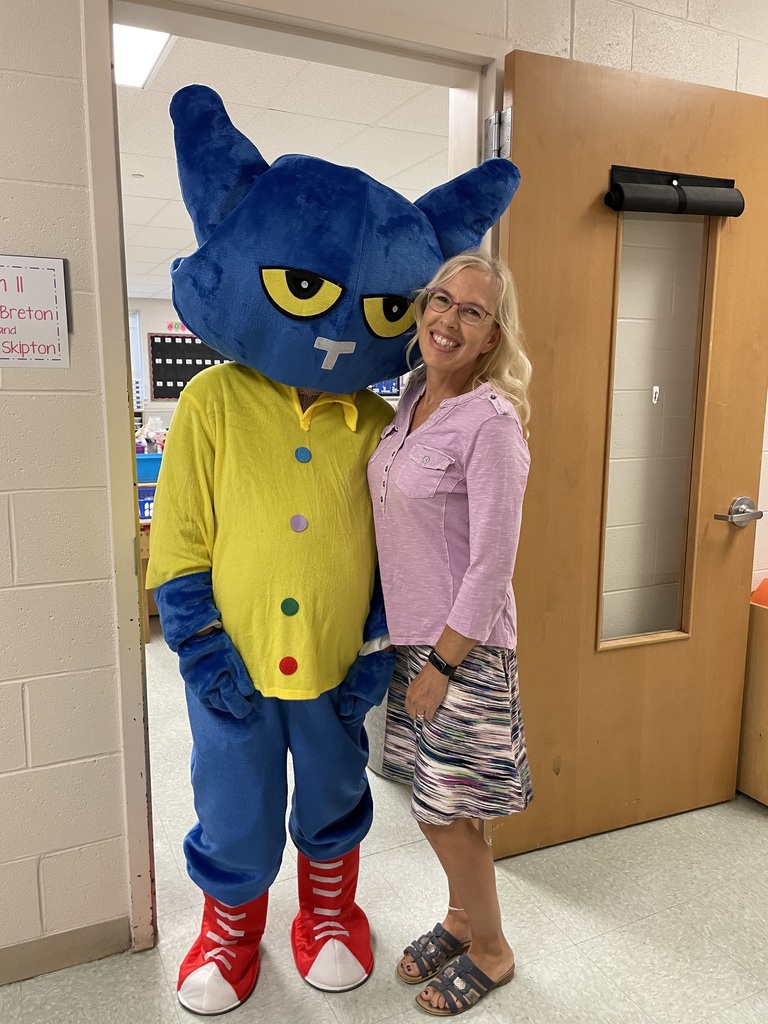 The ECC held orientation for students recently. Families were invited in with their children to meet the teachers and hear about our classrooms. Students even got to meet Pete the Cat.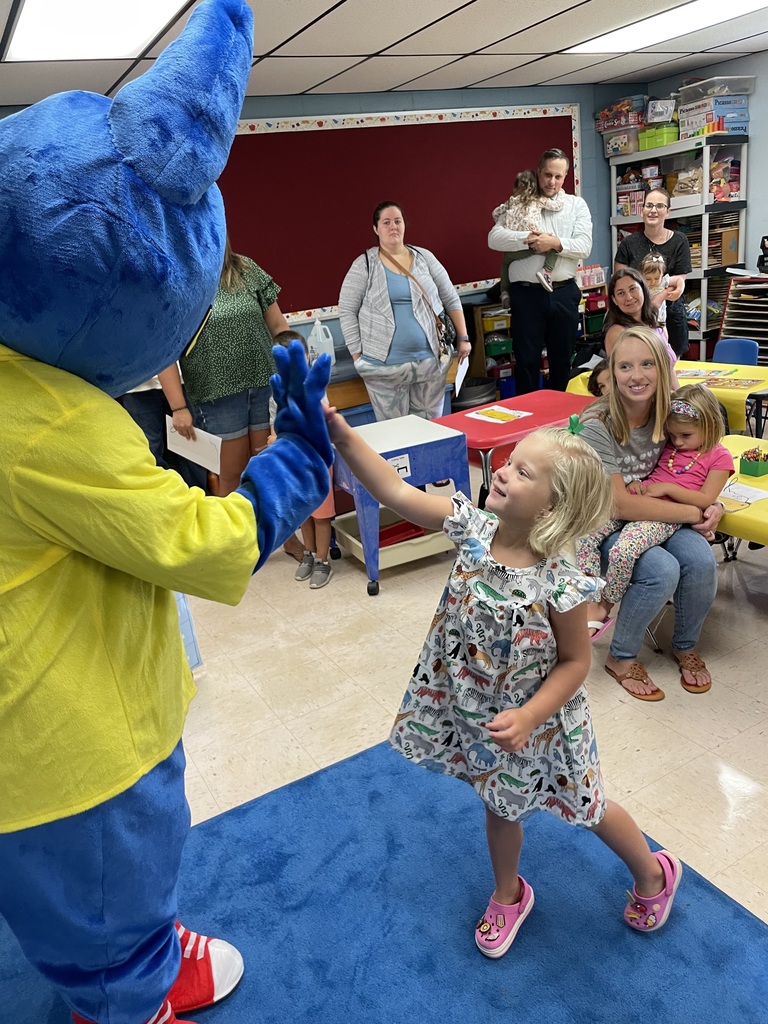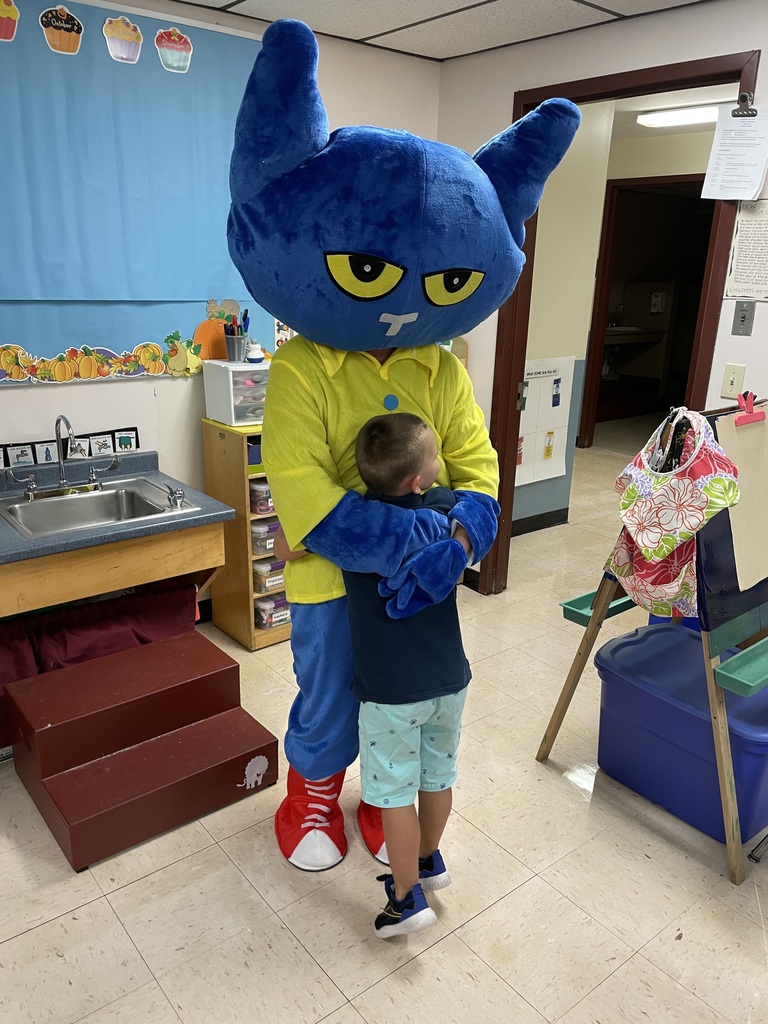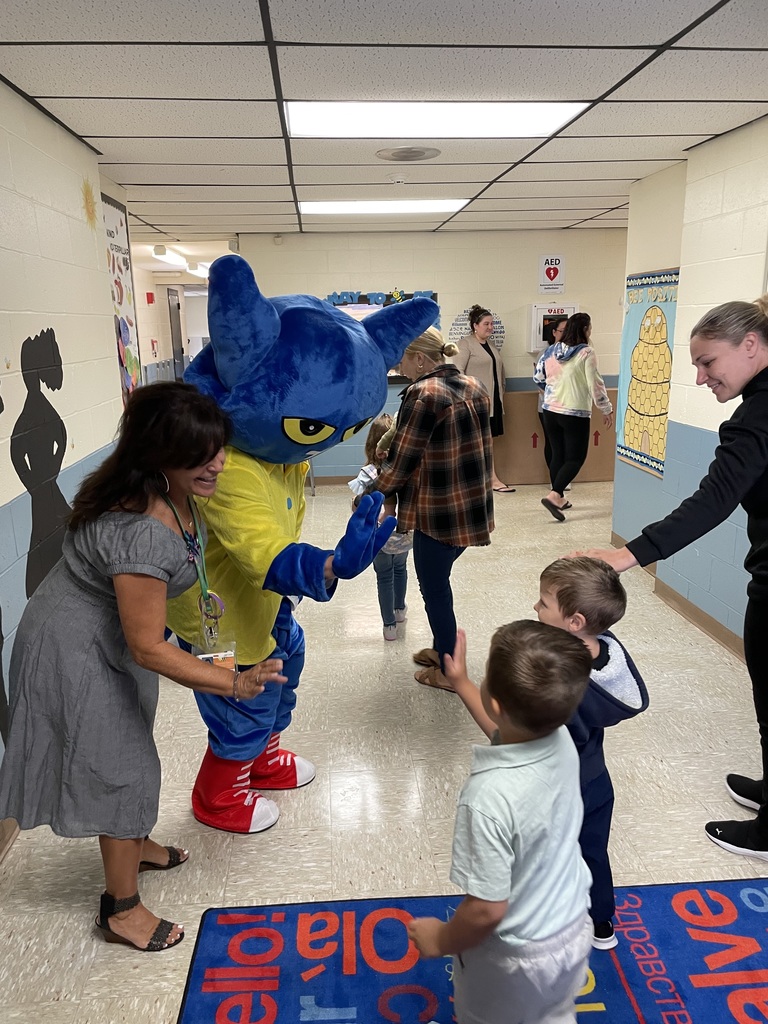 We rocked our school shoes today at the ECC! Welcome back everyone. Students enjoyed getting to know their teachers and meeting new friends. It's going to be a great year!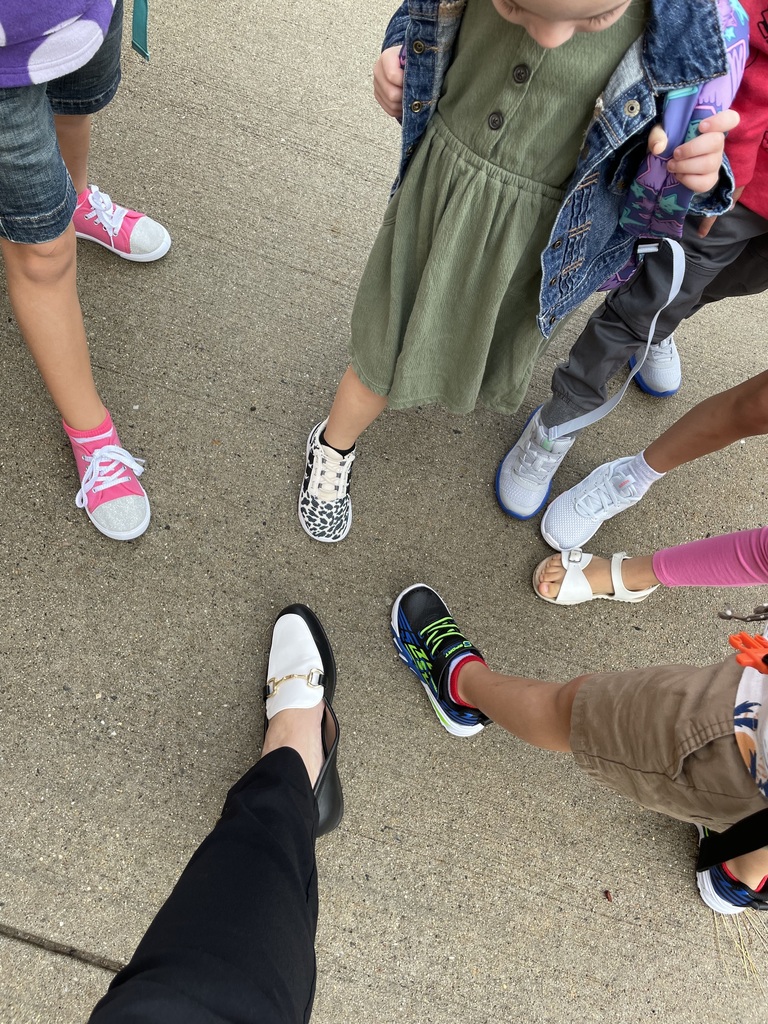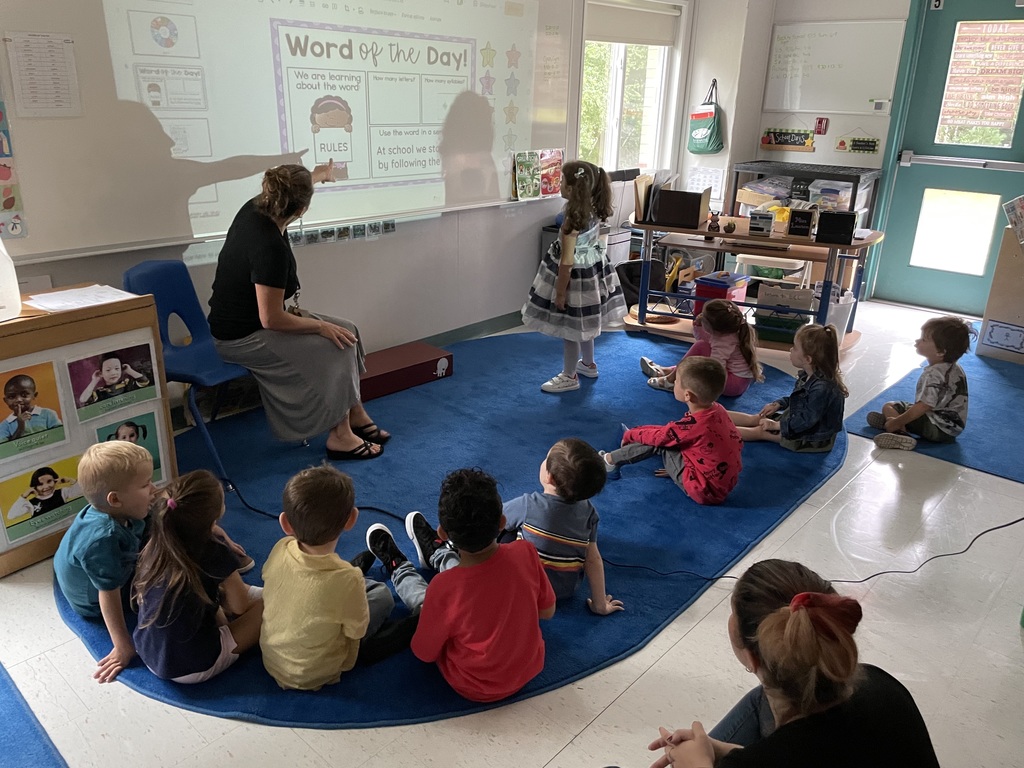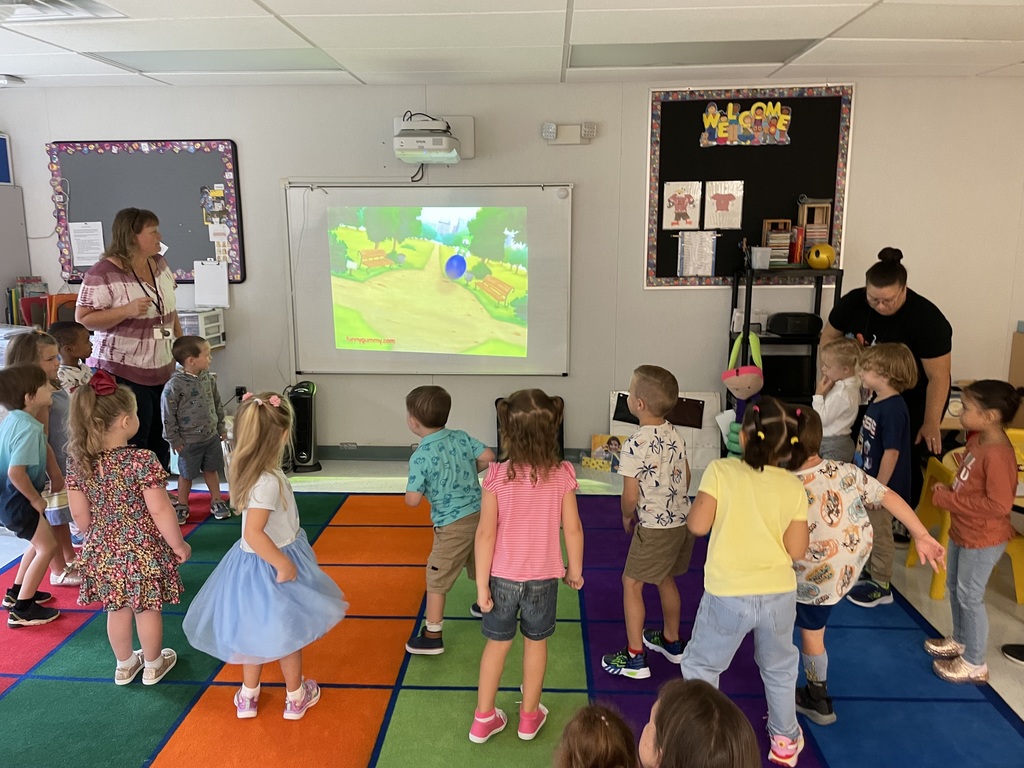 The ECC Team of amazing educators met for their first staff meeting this past week. They took part in an Epipen training presented by our very own Nurse Anna. They also had the opportunity to use some new student resources that promote academics, play, communication and teamwork. We cannot wait to see you Monday ECC families!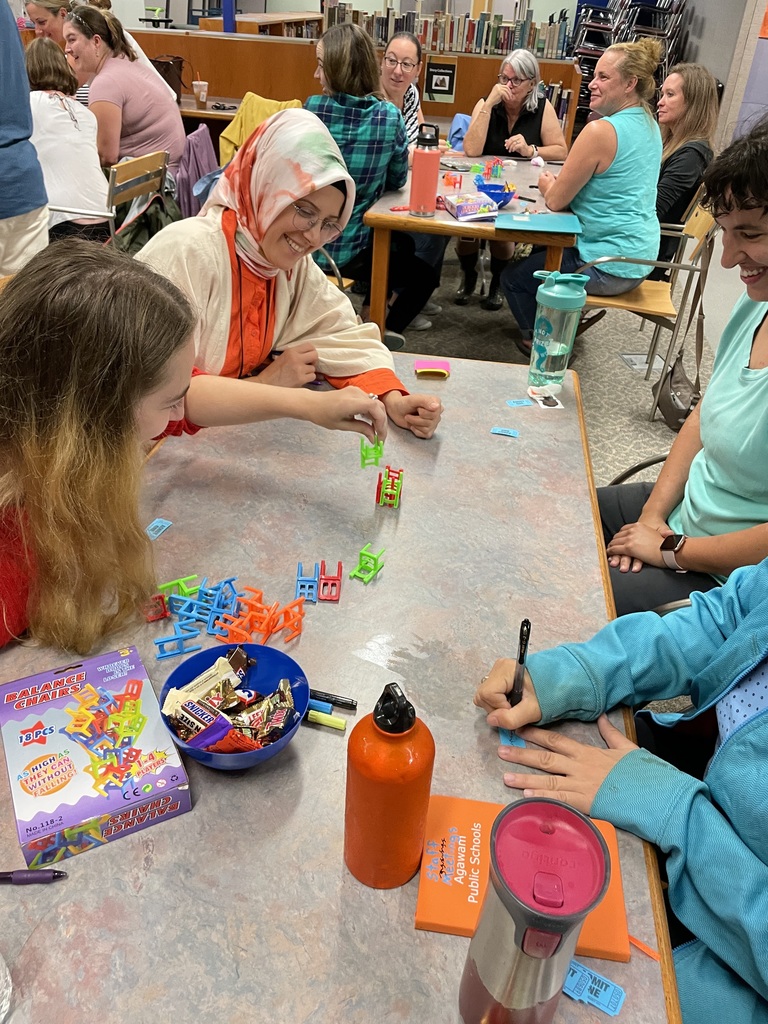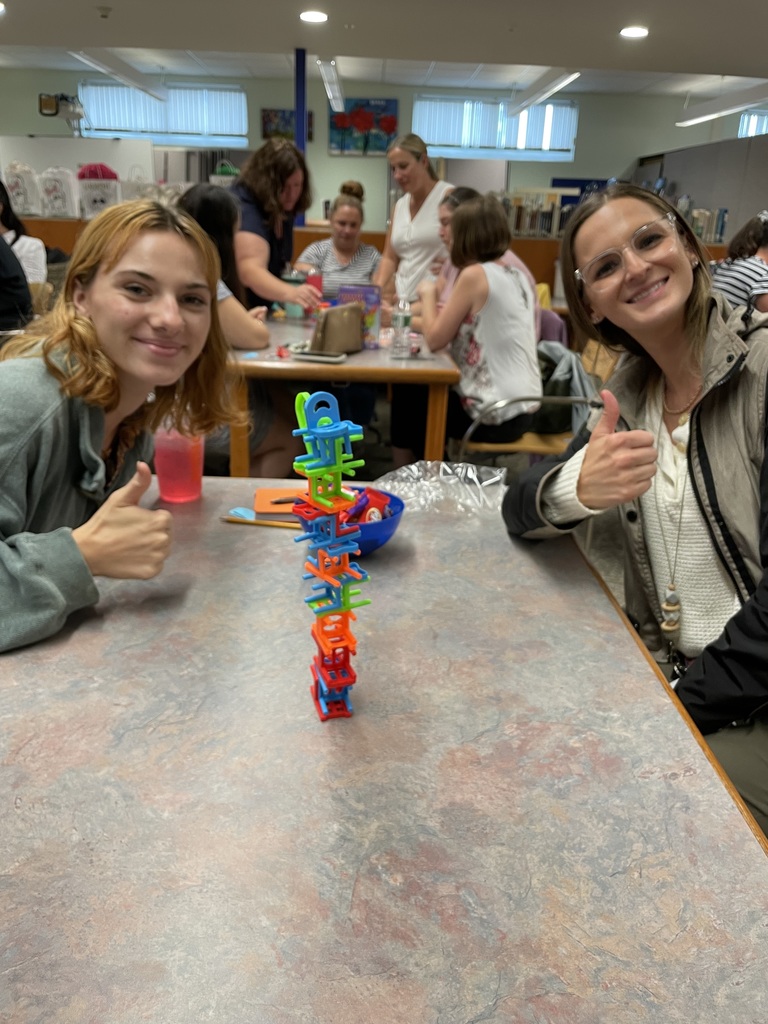 Do you love these smiles? I know we do! These amazing students took part in the ECC summer reading challenge and won a scooter! All together our students read 1522 books (so far) with their parents, grandparents, siblings and even read to their pets. Reading to and with your child is one of the most important skills you can give your child. Reading with your child helps build language and thinking skills. Even before children can talk, story time helps build babies' brains. -Enjoy Story Time Together: Make funny sounds or sing songs as you read or tell stories. Reading is a great time for back-and-forth interactions with your child. This is how children learn best. -Reading Daily: Pick a regular time to read to your child, like every morning or at bedtime. Routines help children thrive. They may even like to hear the same books over and over again. -Books Introduce New Words: Choose books in your home language that focus on different topics, like animals, noises, or shapes. This is a great way to expose children to a variety of words. Reading books with new words helps build your child's vocabulary. -Create a Dialogue: Talk to your child about the pictures in the book. "See the duck? The duck is yellow! What else in this picture is yellow?" Storytelling can go beyond the words on the page. This helps children build language and thinking skills. If your child has Extended Year Services (EYS), they still have time to get their papers into the ECC. The last day to pass them in is Monday, August 1st. They could win a scooter too. Have FUN!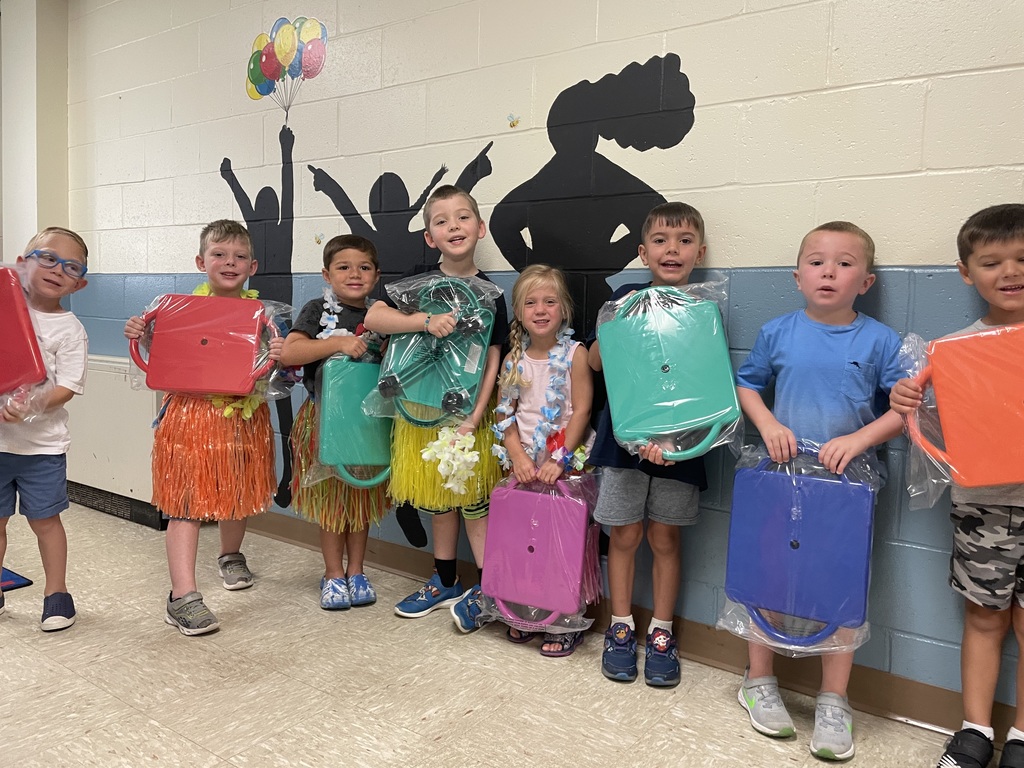 The ECC is buzzing with energy during these hot days of July. New decorations are being added to the walls. Chloe C. is posing in front of her silhouette that we created. We also have a reading challenge going on. For every book a child reads with his/her parents, grandparents, siblings, etc., he/she receives a ticket that is entered into a drawing. Students in the photos are adding their tickets to the raffle box. We will be drawing the names of lucky students who will win an awesome scooter board. If your child is attending EYS or Going to K Bootcamp make sure they bring in the form that shows us how many books they have been reading with you. Keep reading!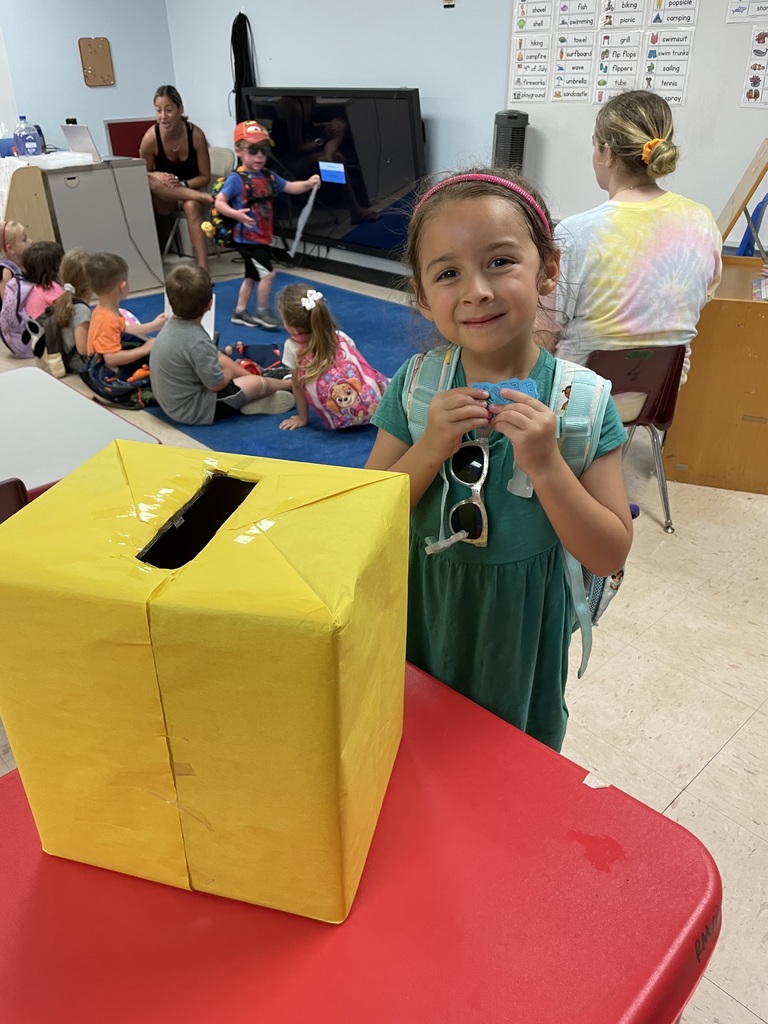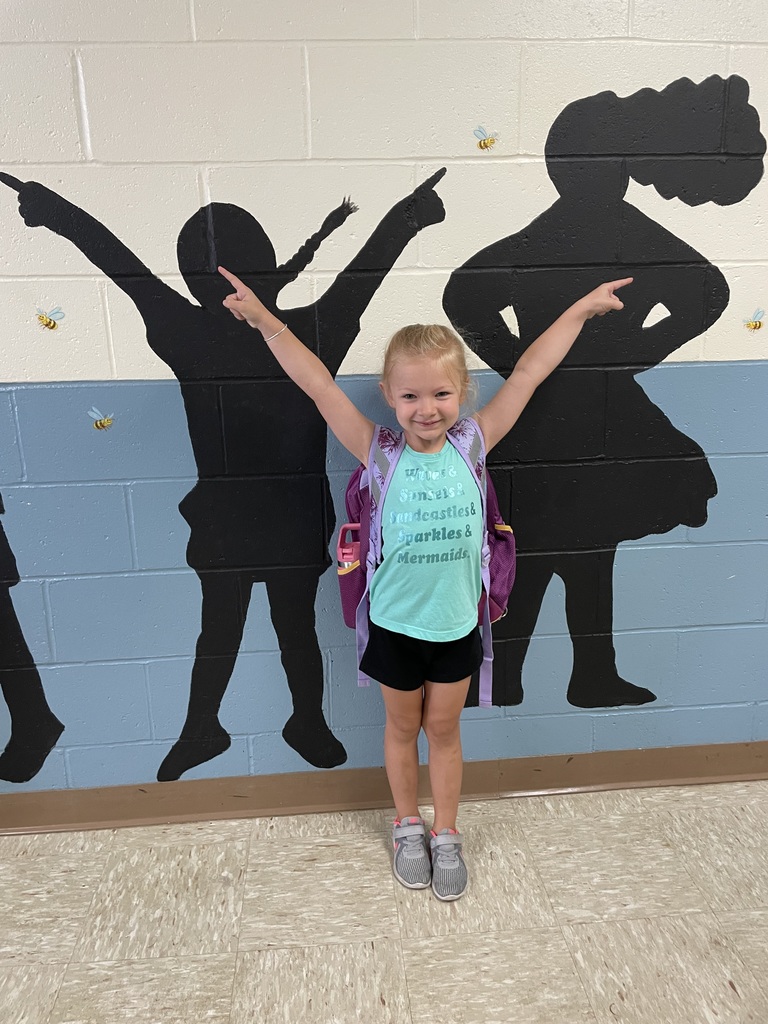 Session 2 of the ECC Bootcamp started today. Students came in and got straight to learning with their friends! We played with puzzles, we drew pictures, we glued and we created with sand. Happy Monday from the ECC.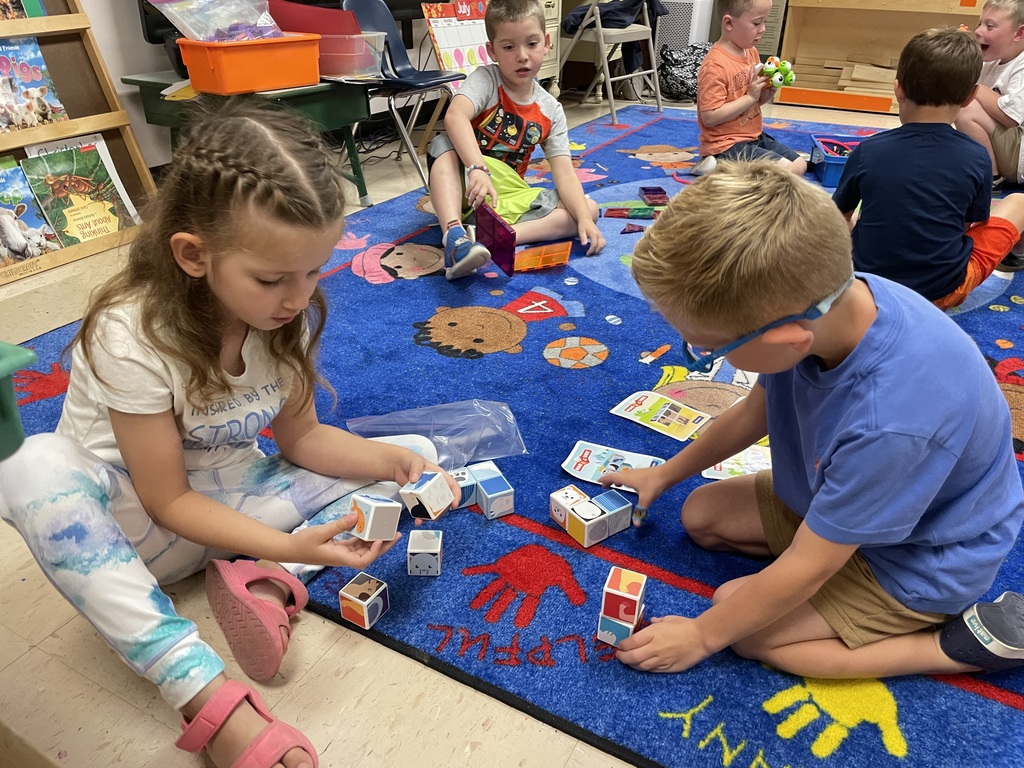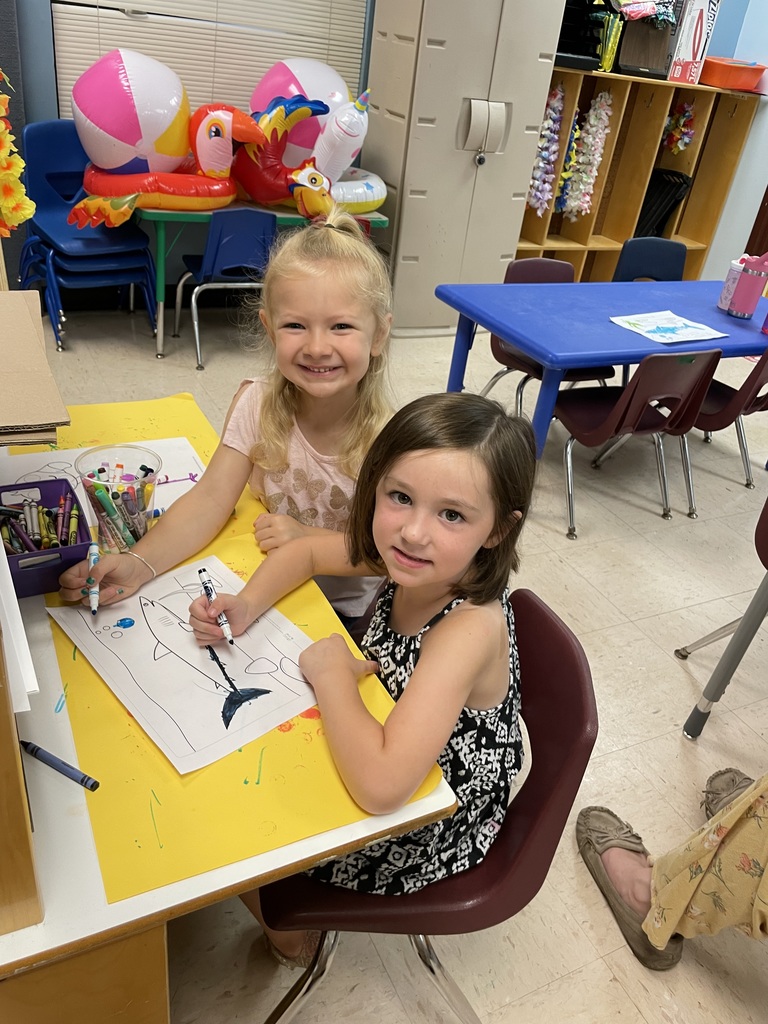 We are celebrating summer at the ECC while we learn! Students in our "Ready for K" Bootcamp celebrated with a Hawaiian Luau and wore leis in Miss Marylou's and Miss Debbie's classrooms. Pretend play was everywhere as they "swam" with their floats. The ECC is the place to Bee!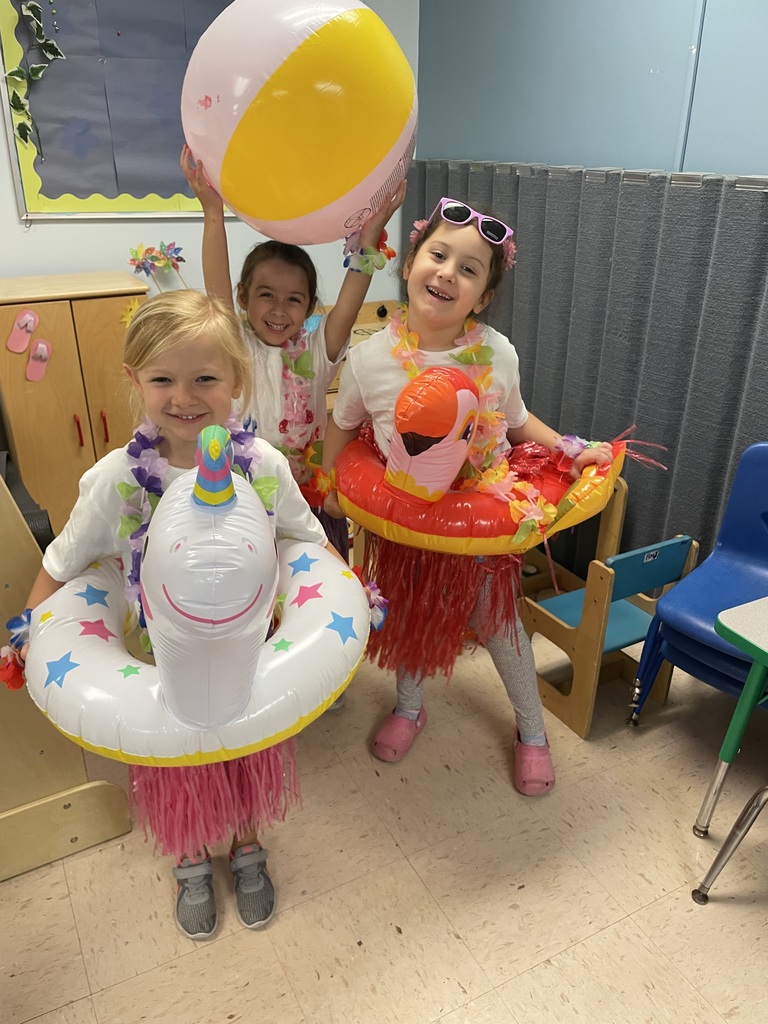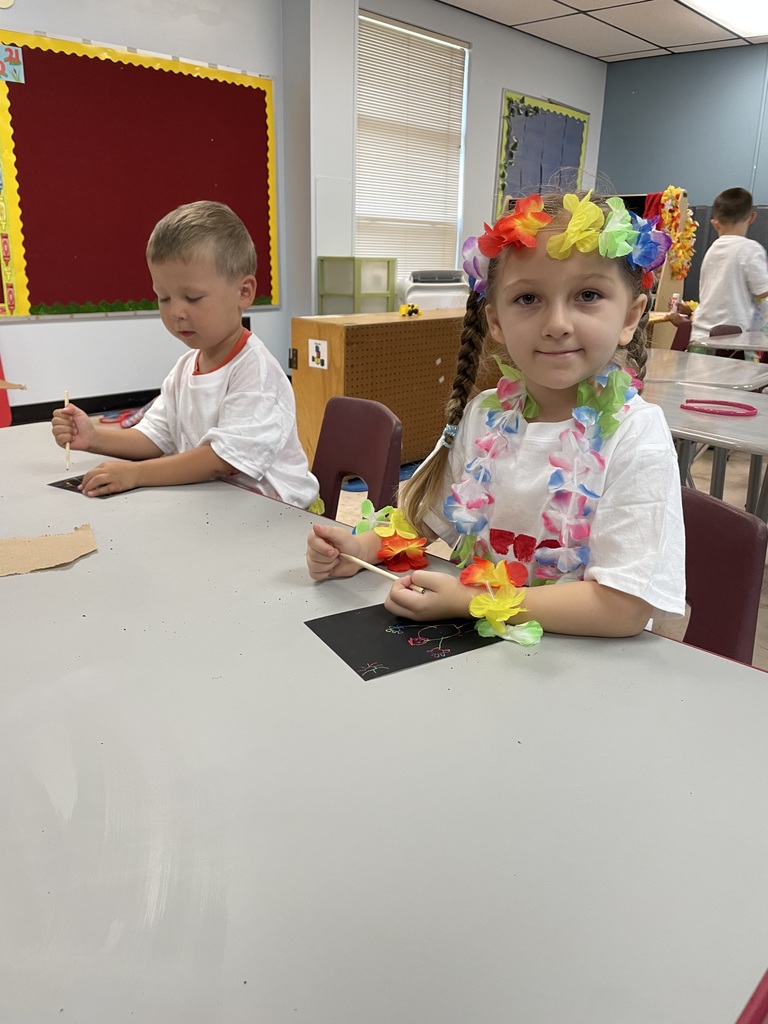 Monday morning smiles at the ECC! Students were happy to see us as they arrived for Boot Camp and Extended Year Services.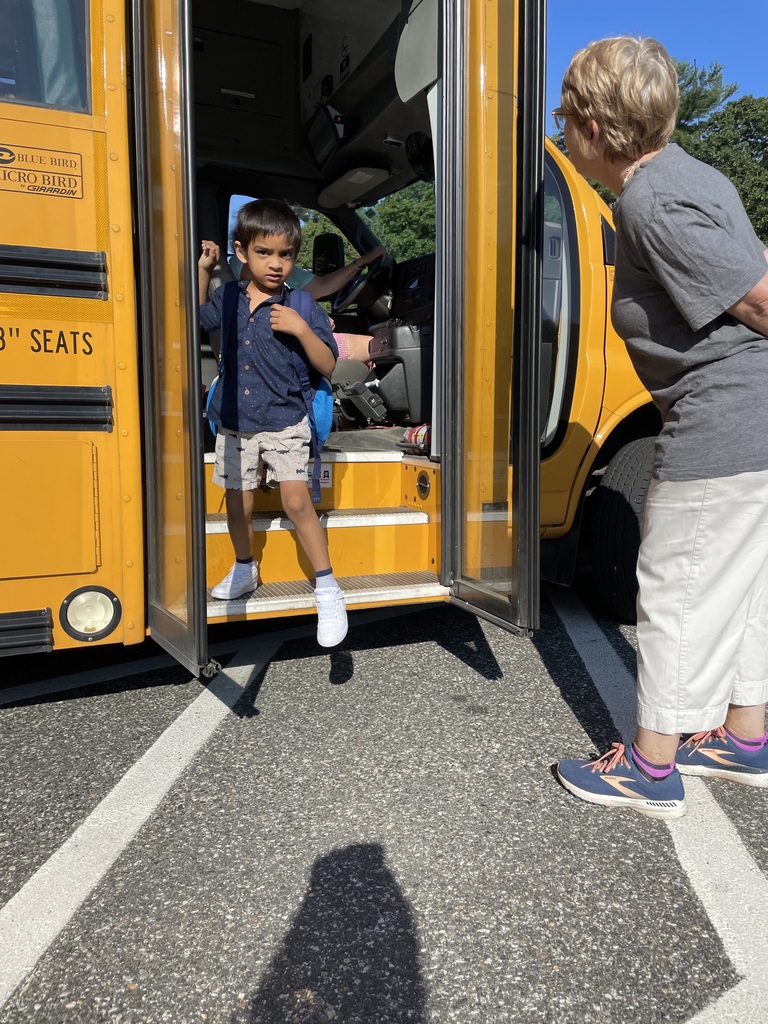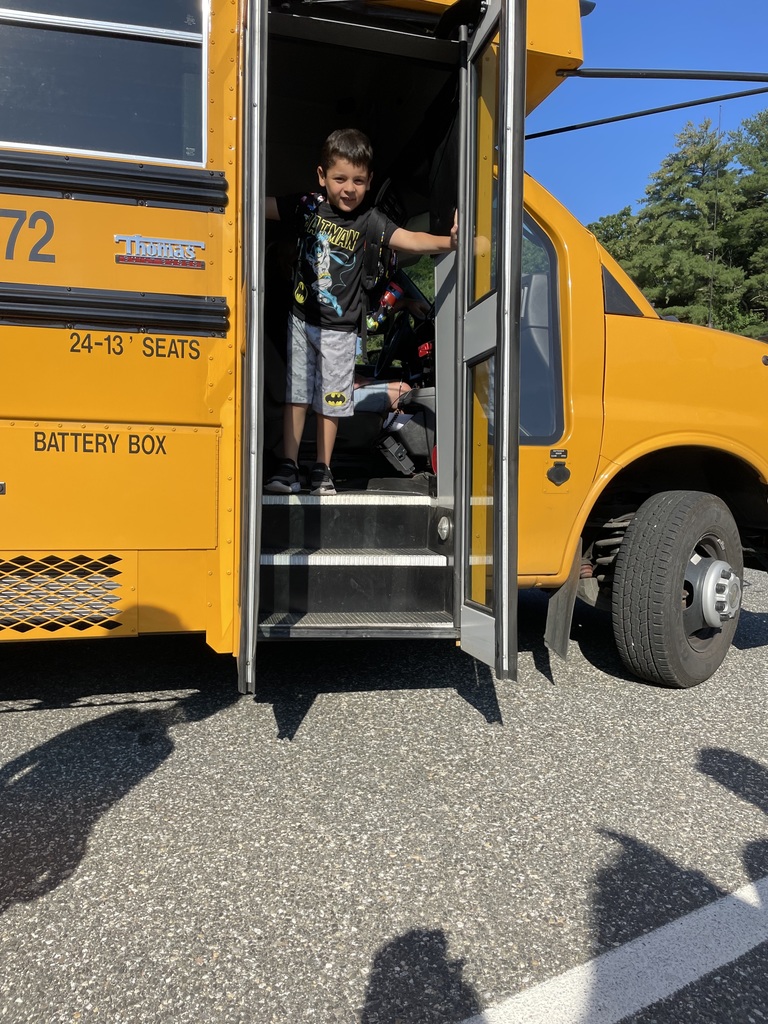 ECC summer Boot Camp students enjoyed delicious fruit salad today. They listened to a story and learned about the colors of the rainbow and summer. The kids gave the fruit salad a yummy thumbs up!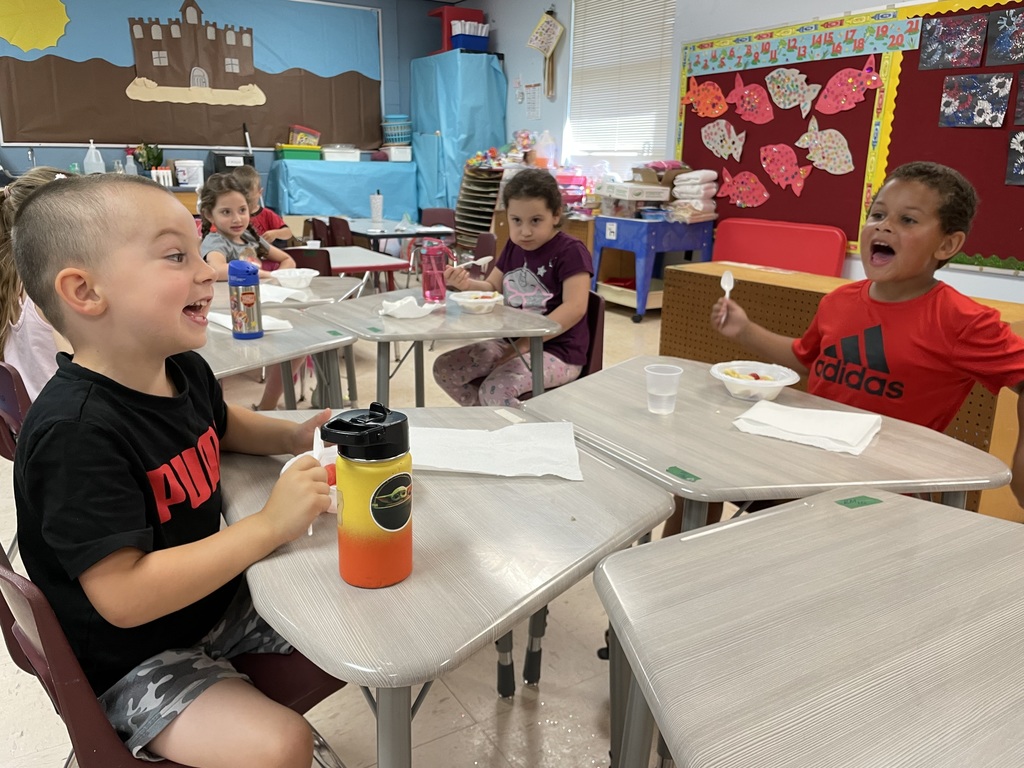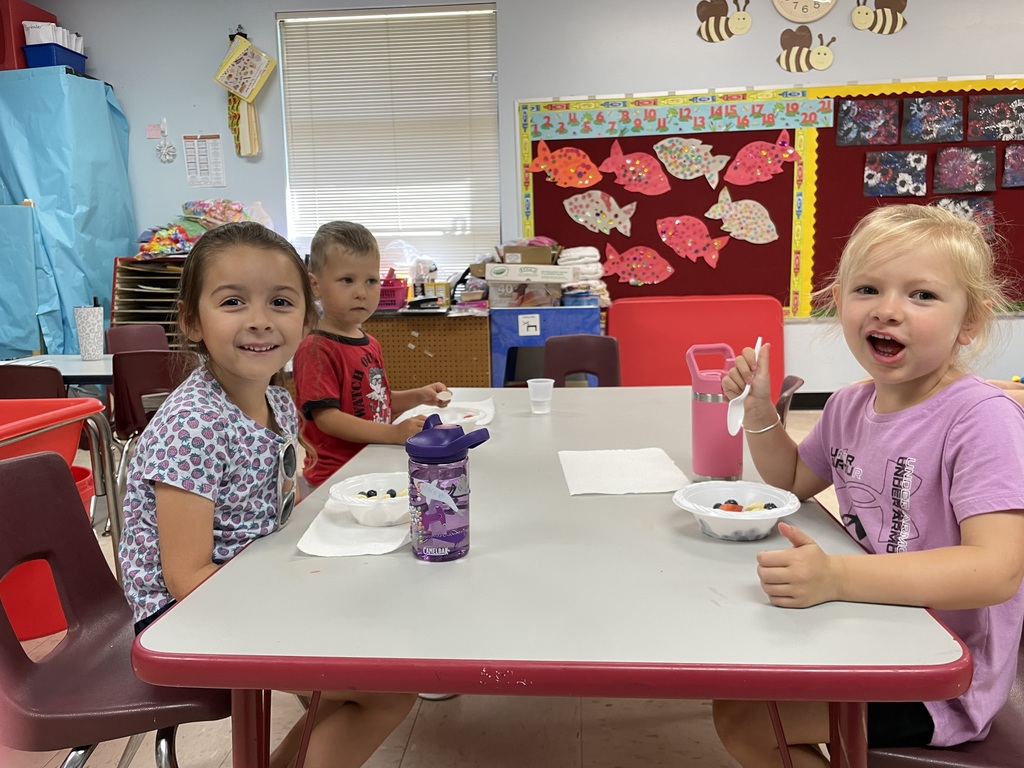 Extended Year Services at the ECC are in full swing. Check out these photos of some of our students enjoying school as they learn. "The ECC is the place to Bee!"