POWERSCHOOL PORTAL This school year, Agawam Public Schools, will be using a new Student Information System and Parent/Guardian Portal called PowerSchool. Each parent/guardian will need to create a new account in PowerSchool. This will replace the PlusPortal account you may have used in previous years. You will use PowerSchool to view your students schedule, grades, report cards, and other important information. You are also able to keep your own information up to date and accurate. Instructions for how to create your account will be emailed to parents/guardians. Starting today, August 18th, we will be sending instructions to one grade level each day, starting with 1st grade. This is being done so not to overload PowerSchool with new accounts or overwhelm the technology support desk. If you have any questions or need help creating your account, please contact APS Technology at
support@agawamed.org
.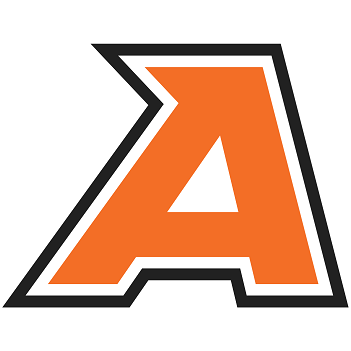 STUDENT CENTRAL ENROLLMENT For enrollment information and/or enrollment packet please see Nahir Rivera at the Agawam High School or call 413-821-0530 ext 7653 or 413-789-9398
Lead Teacher Mr. Taylor dressed as the Cat in the Hat to celebrate Dr. Seuss' birthday on March 2nd.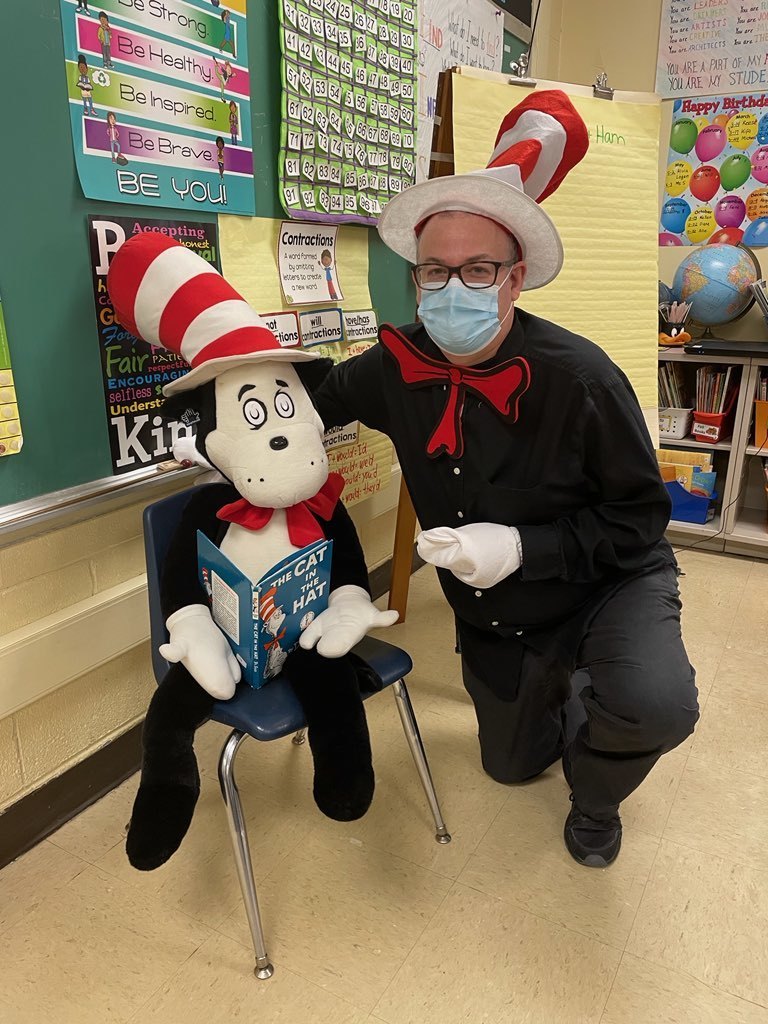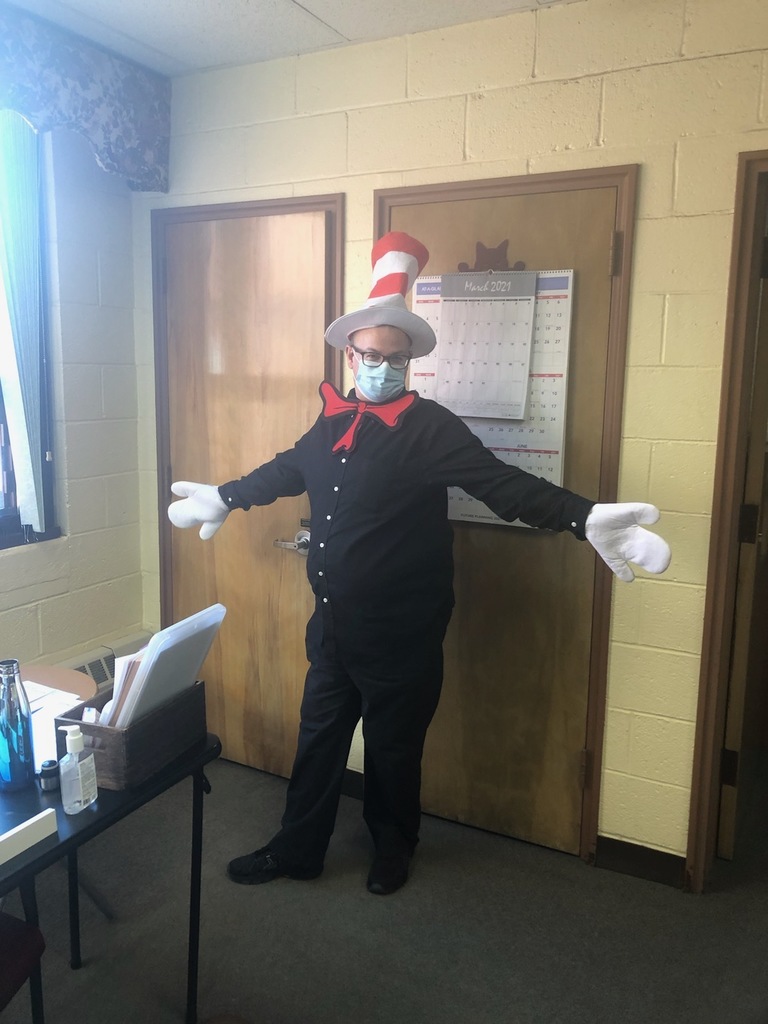 Vision: The Agawam School Community is committed to developing compassionate, contributing citizens through an inclusive learning environment with high expectations. Mission: The Agawam Public School District, in partnership with the community will provide a safe, personalized, and engaging learning experience where every student is supported and challenged.