Good Evening - With a Winter Storm potentially starting tomorrow at 11:00 am and continuing throughout the afternoon into the early evening, tomorrow Wednesday, January 25th will be an early dismissal. We will follow the ½ day dismissal times for each school. Please note that there will be no Night School, or pm Preschool or after school activities. Athletic events will be determined tomorrow through the Athletic Department. Please plan accordingly. ½ Day Dismissal times High School - 10:50 am Junior High School - 11:20 am Doering - 11:50 am Robinson - 12:20 pm Clark - 12:20 pm Phelps - 12:20 pm Granger - 11:50 am ECC (am preschool) - 11:00 am Thank you for your cooperation. We will be back to our normal schedule on Thursday, January 26th. Sheila M. Hoffman Superintendent
LPVEC is hiring Drivers & Monitors - Apply today!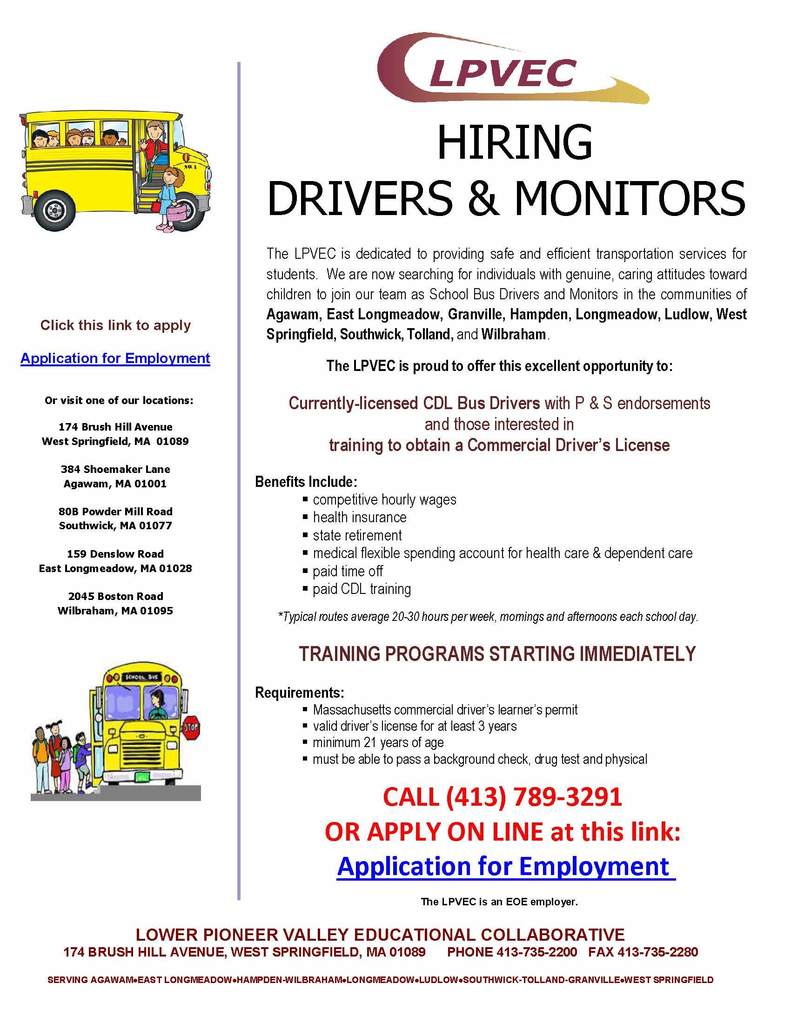 Specialized transportation will resume tomorrow, Thursday, October 13, 2022. Please note it may be a different bus, the bus company has secured vans to replace yellow mini buses for the time being. Times should be consistent with normal pick-up times. Thank you for your patience.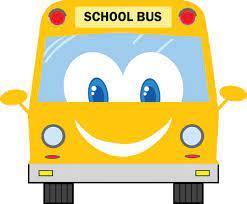 Good morning. If your child receives specialized transportation via mini school bus to school, buses CANNOT pick up your students today due to a theft at the bus company. If your child receives specialized transportation to school and you want them to attend today, you will need to drop them off and pick them up. We will update you regarding the rest of the week and if this will impact other days. This does NOT impact the rest of the district at this time. Please contact the office of special services with any questions. Thank you.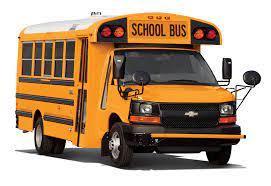 Calling all parents/guardians of Agawam's English Language Learners... please join the EL-PAC Meeting on October 26th!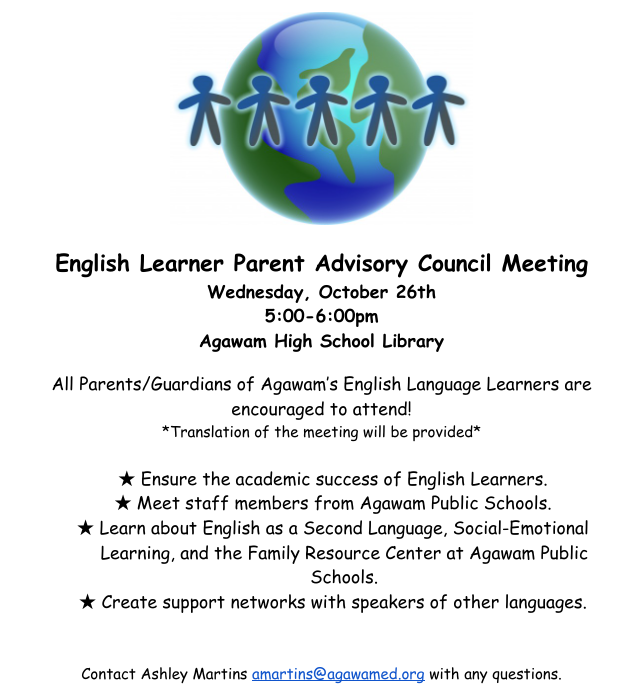 Register for a FREE Adult English as a Second Language course hosted by Agawam Public Schools!
Save the Date.......Saturday, October 15th Open House at the Agawam Fire Department 10:00 am - 2:00 pm Agawam Fire Headquarters 800 Main Street, Agawam Events will include: - Firefighter Chili Cook Off - "Jaws of Life" vehicle extrication demonstration -Fire Apparatus Tours _Fire Safety Education Call (413) 786-0657 for additional information

Agawam Special Services is holding a HomeSchool Meetup for Parents/Guardians in Agawam who are Homeschooling their children. October 18, 2022 4pm Agawam Public Library Pierce Conference Room For more information contact our Director of Special Services, Tony Fazio @
afazio@agawamed.org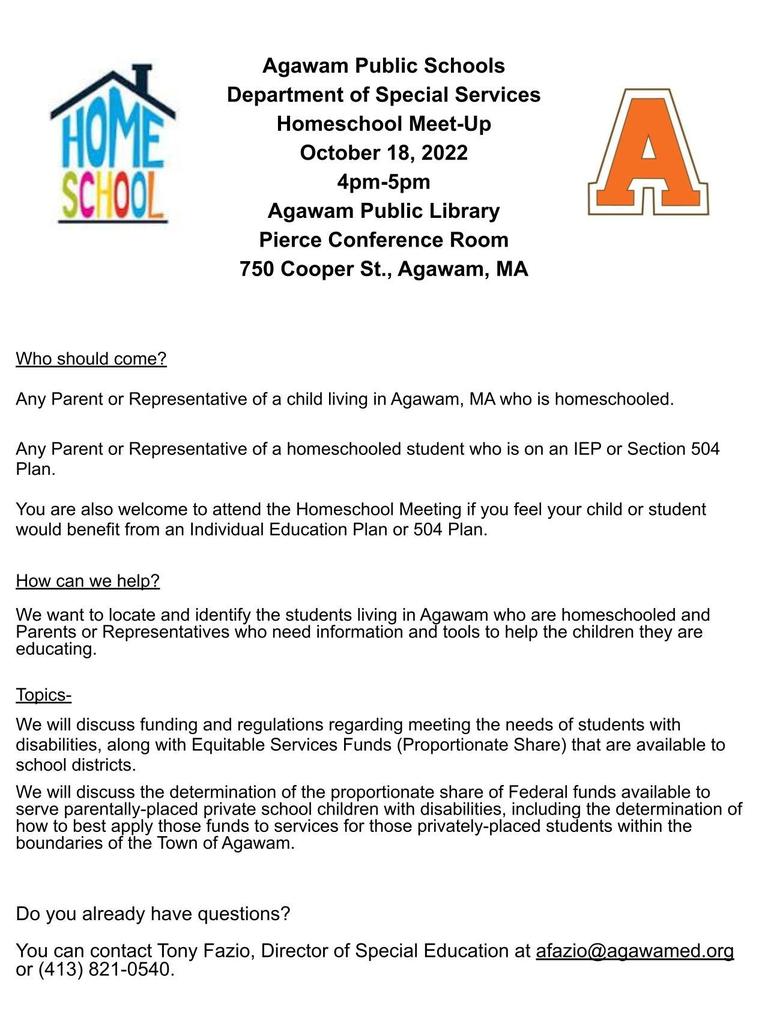 Help Agawam beat West Springfield and win a $500 donation for the Agawam Municipal Scholarship Fund! In an effort to reduce the amount of textiles entering our waste stream and supporting Hartsprings Foundation's mission of financially supporting Big Brothers and Big Sisters, Hartsprings will be sponsoring the friendly competition. The community that collects the most textiles in weight will win a $500 donation to a program within their community. Residents and supporters of the Town of Agawam can donate their bagged or boxed used clothing, linens, hats, shoes, belts, towels, curtains, drapes, and other cloth items is two ways. Schedule a FREE at home pickup from Hartsprings Visit
www.donatehartsprings.org
Collection days will be scheduled for either Tuesday, October 11th or Tuesday October 25th. Attend the towns Textile Drop Off Day Department of Public Works, 1000 Suffield Street Saturday, October 22nd 10am - 2pm (no appointment needed)
Back-to-School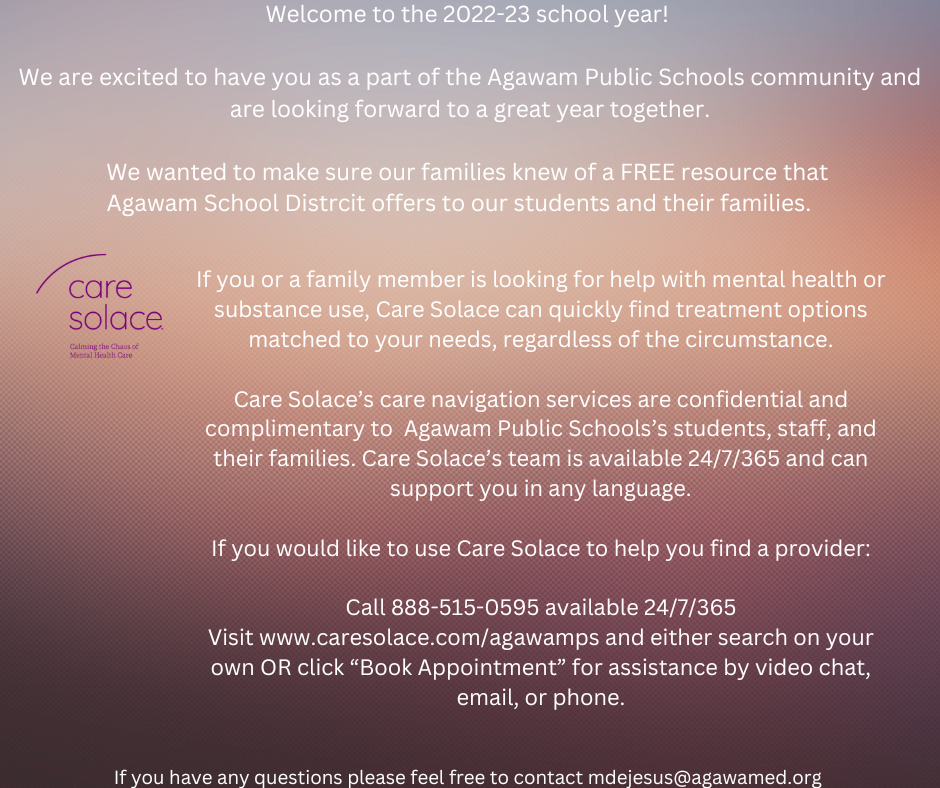 Agawam Special Services is looking for hard working, energetic people to join our team. To apply for one of our Teacher or Paraprofessional positions go to SchoolSpring.com.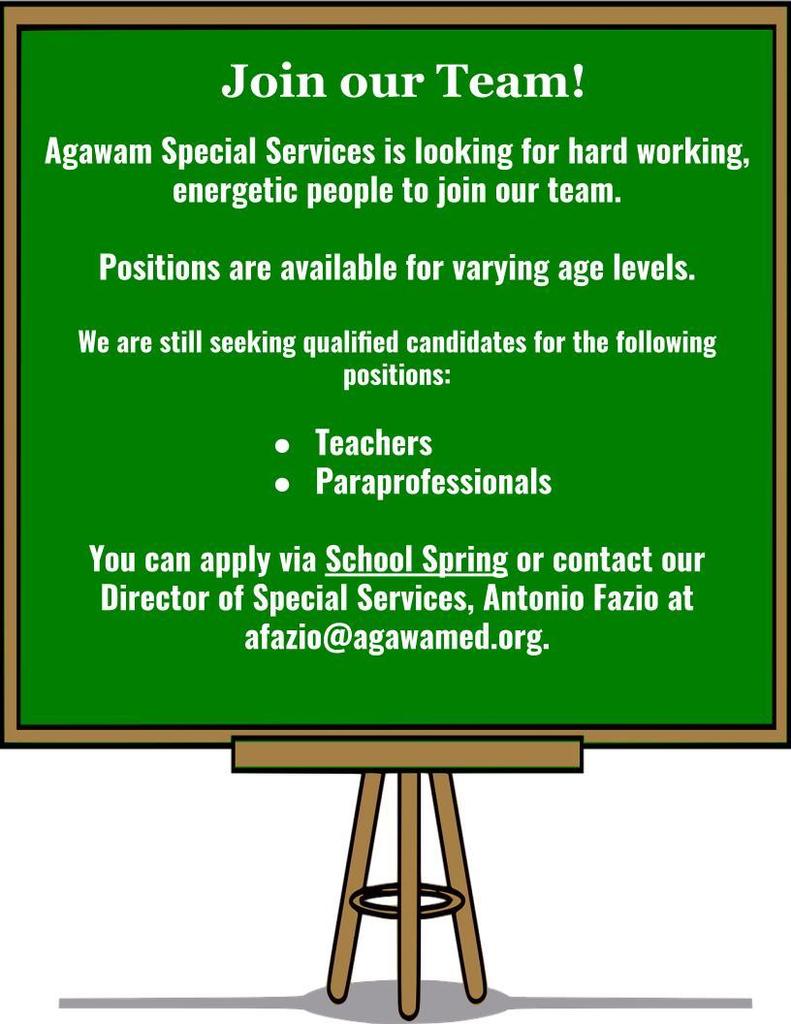 Food Service Updates September Menus are now posted! Each student will receive one free breakfast and one free lunch this school year! Kindergarten Snacks, $1.00, and milk, $.50, are an additional charge regardless of a students meal status. All families are highly encouraged to complete the school meals application this year even though meals are free to all. Having an approved meals application on file provides benefits outside of school meals to many students and families. Families can apply online using the TITAN Family Portal,
https://family.titank12.com/XRBWSD
. Applications can also be found online, printed, and returned to school with your student. Please email Liz Moulton,
emoulton@agawamed.org
with any questions.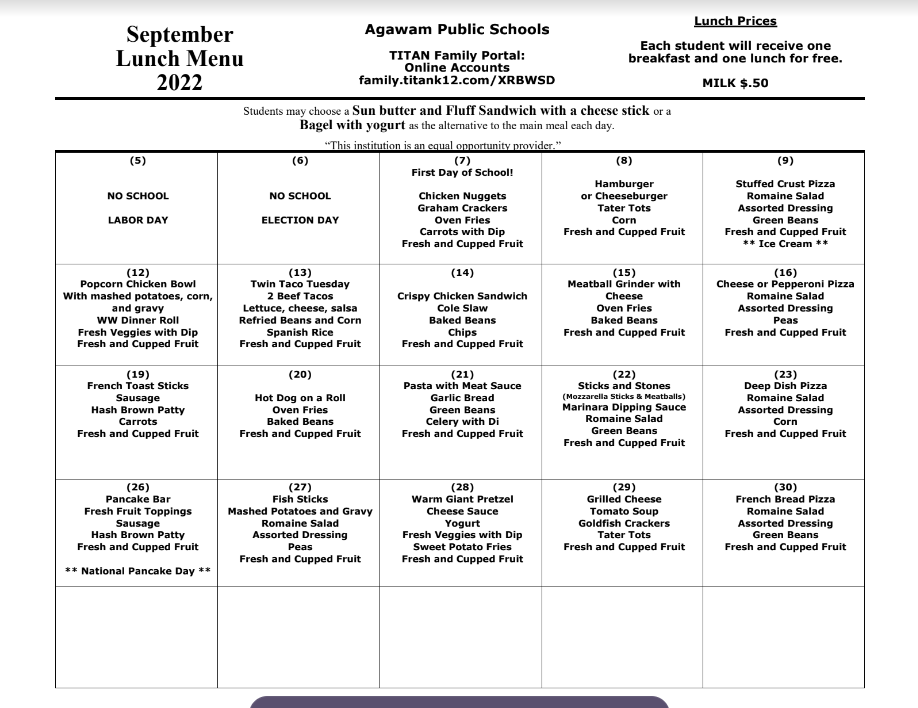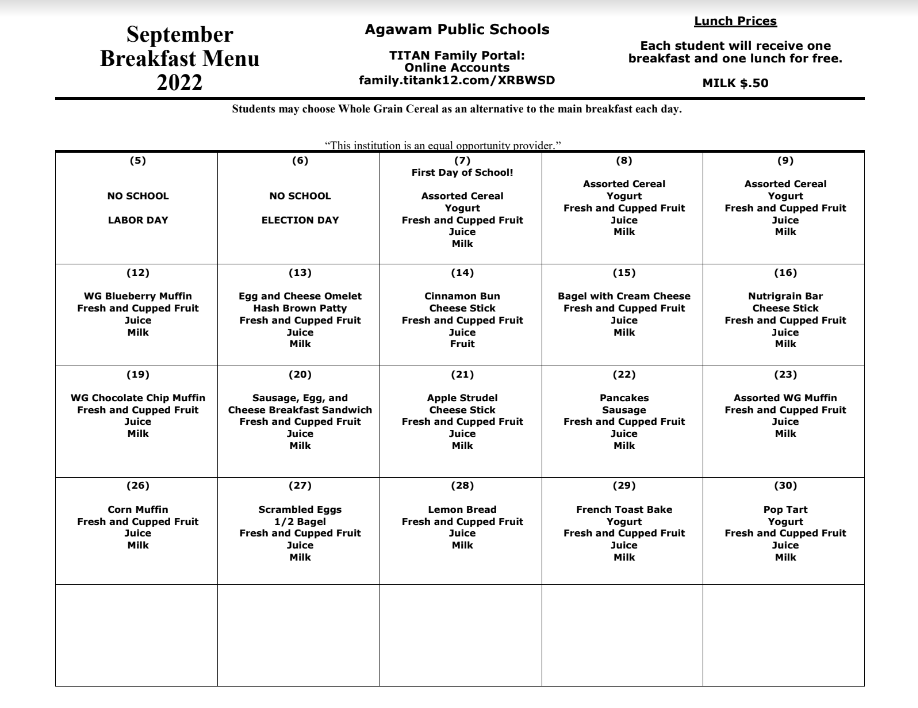 June Menus have been posted to each schools website. Please note that each school has their own lunch menu this month and there are some variations.
Today was character day at RPS. Here is Ms. Barnett and Ms. Schibi dressed as characters from the book "Don't Let the Pigeon Drive the Bus."

​Hello Homeschool Parents. Please join us for our May Homeschool Meetup. This virtual meeting is being held to help any parent or representative of a child living in Agawam, Ma who is homeschooled and need information and tools to help the children they are educating. Homeschool Meet-Up May 31, 2022 4pm-5pm Virtual Meeting meet.google.com/pma-xwtp-kmw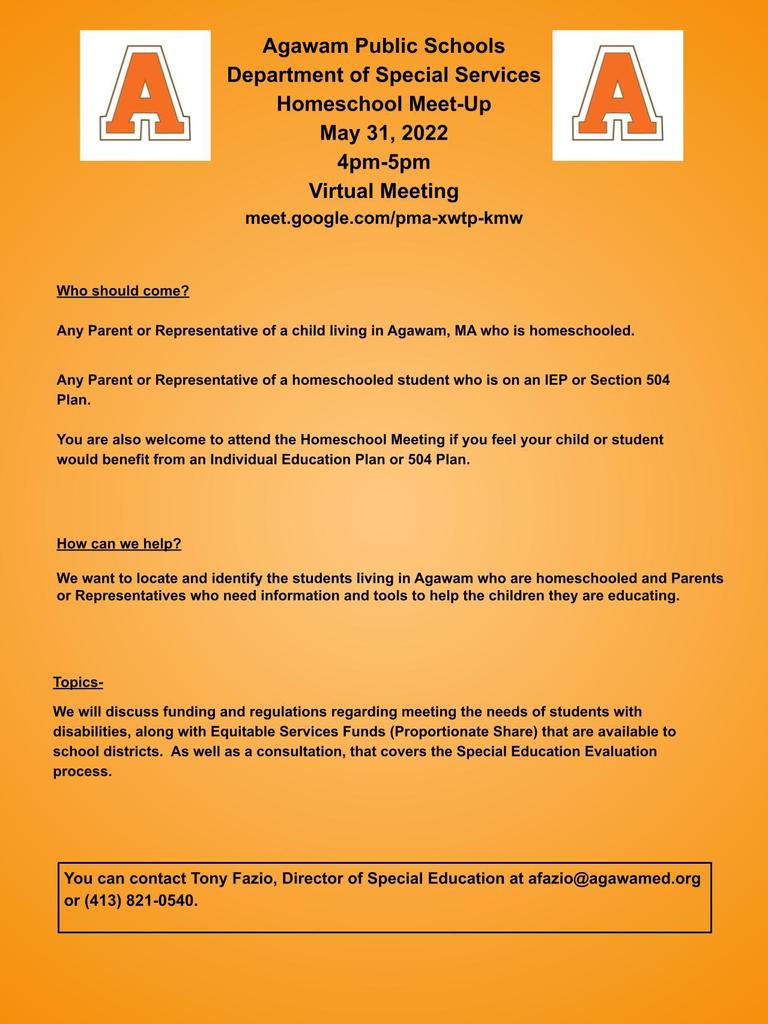 COVID PROTOCOLS IN OUR SCHOOLS There have been a lot of questions regarding COVID protocols in schools as of late. The Department of Elementary and Secondary Education and the Department of Public Health updated their joint guidance for schools on March 3, 2022. The guidance can be found here
https://www.doe.mass.edu/covid19/on-desktop/protocols/protocols.pdf
. Please note, Agawam is using the NEW version of Protocol B, as we are no longer maintaining contact tracing in schools or Test and Stay in our schools. If you have any questions, you can contact your school nurse or Central Office.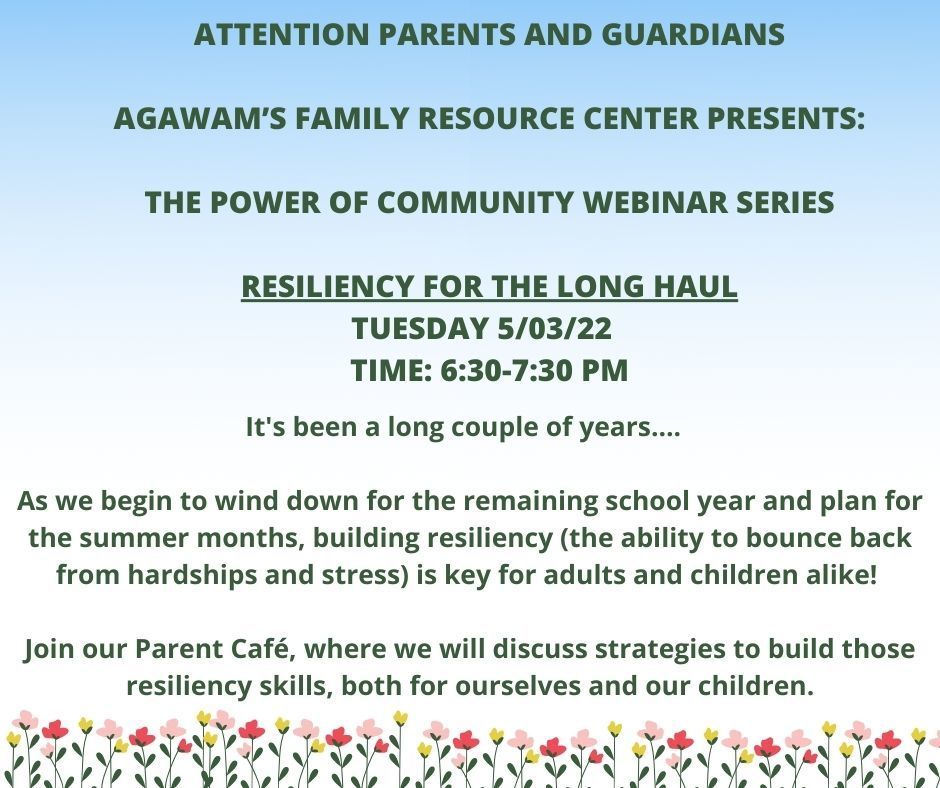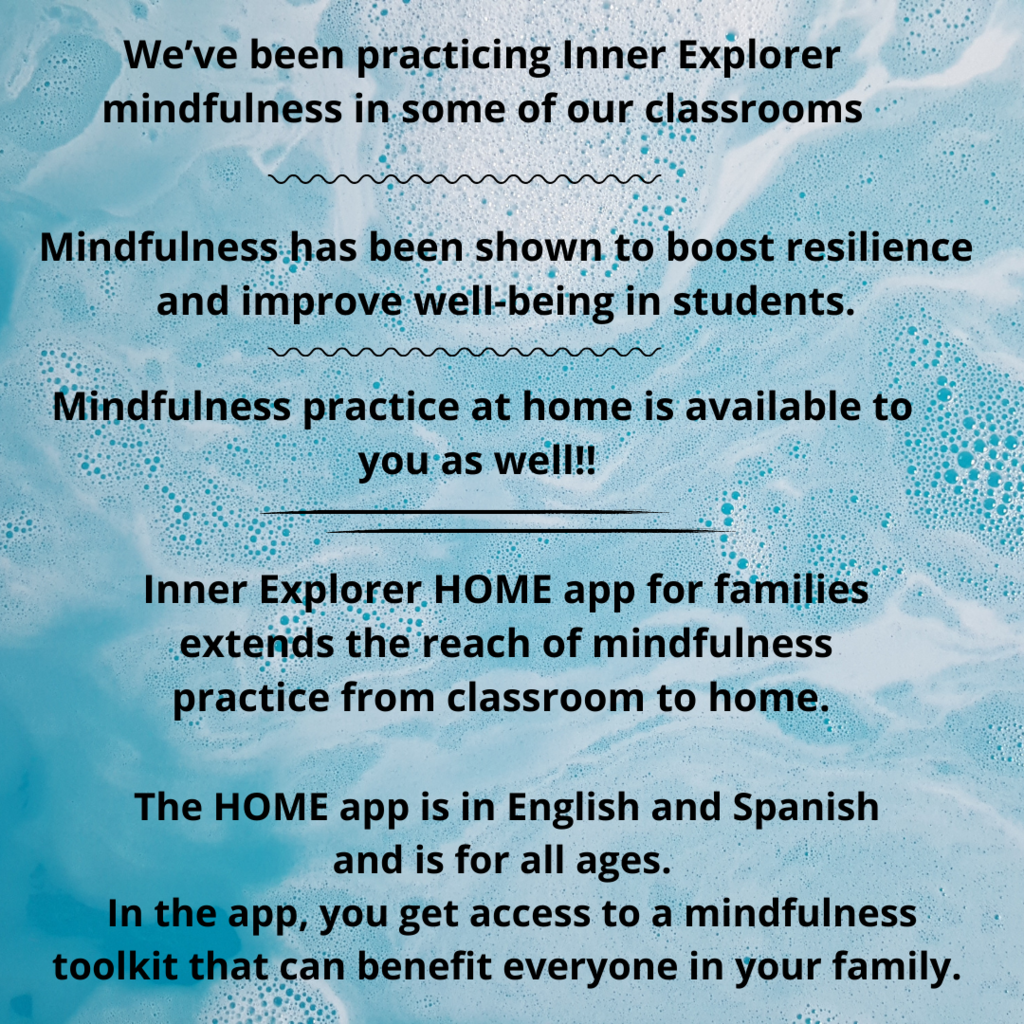 Starting Monday, February 28th, masks are optional for individuals in Agawam Public Schools and on school buses.
Congratulations to our First Year Winner - Michael Costello.