FREE Adult English as a Second Language Course All classes held virtually through Google Meets Tuesdays & Thursdays 6:30-8:00pm Session 1: October 19th-December 23rd Email Ashley Martins at
amartins@agawamed.org
to register!
APS Families: The Hampden-WIlbraham Partners 4 Youth Cordially invites parents and guardians from surrounding communities to this free virtual workshop!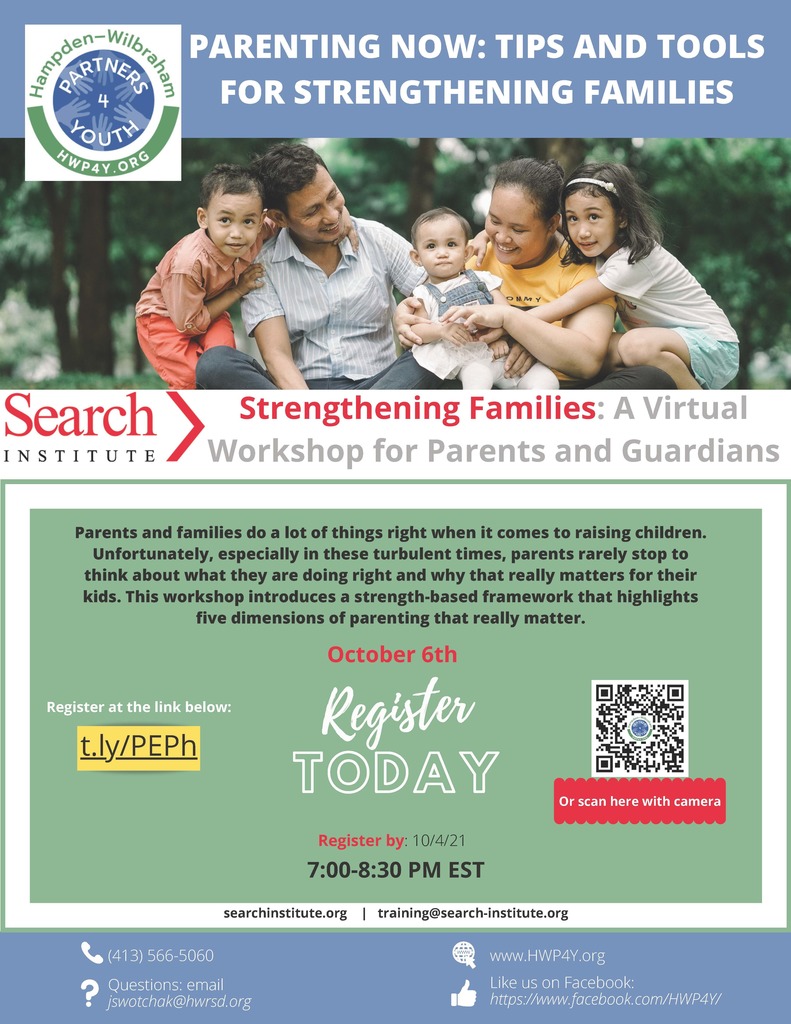 Due to the ongoing situation with COVID, our schools are requiring additional and more extensive information when your child is absent. If your child is absent please notify the school with a specific reason for the absence, not just "sick". Please be sure to speak to the school nurse if your child's absence is COVID related. Thank you.
Join us!!!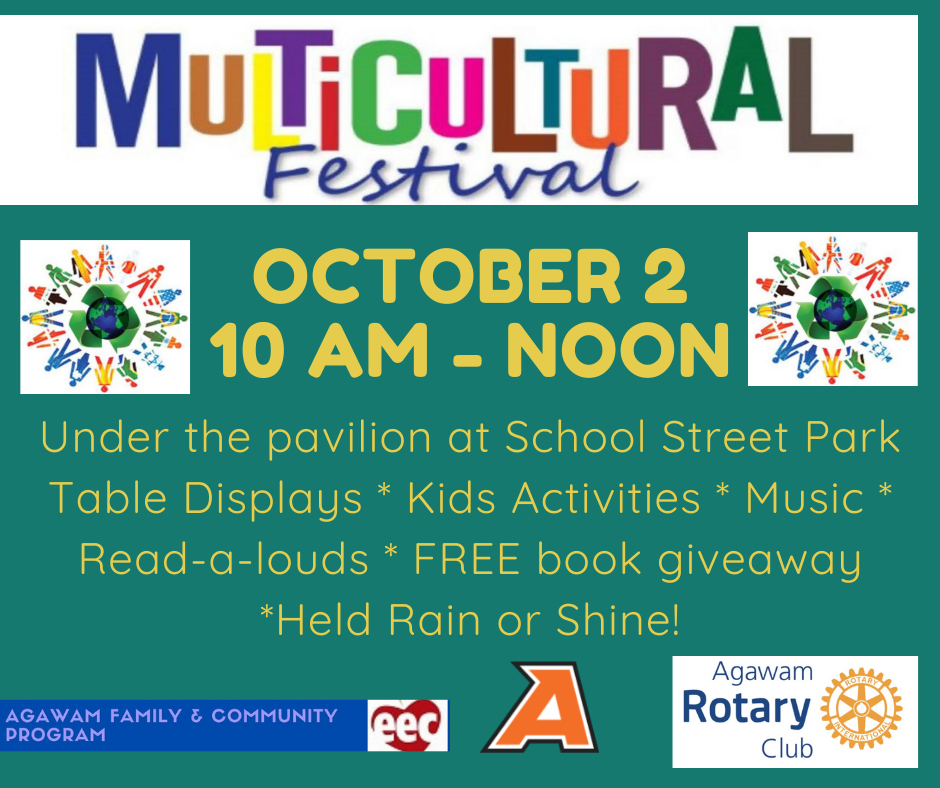 A Great Resource for some! We want to share! Pass it on to those that might want to take advantage of this: Comfort Zone Camp – a nonprofit that helps kids who have experienced a death in their family – has upcoming programs in Massachusetts. All at NO COST to families. 3-Day Weekend Camp | September 17-19 Camp Burgess in Sandwich, MA Accepting children ages 7-17
https://comfortzonecamp.org/camper-parents/
Check this out parents! The American Student Assistance Engage Summer Series will from Monday, July 12 to Thursday, July 15. Free for educators and students in grades 6-12, this event will feature a series of live, virtual chats between students and industry professionals across the country. Students will have the opportunity to hear about different careers from people who are in them. This year's event theme is Helping Careers, and all presentations will focus on the positive impact that these professionals have. Register via this link
https://asa.nepris.com/app/events/asa-engage-summer-series-2021🔗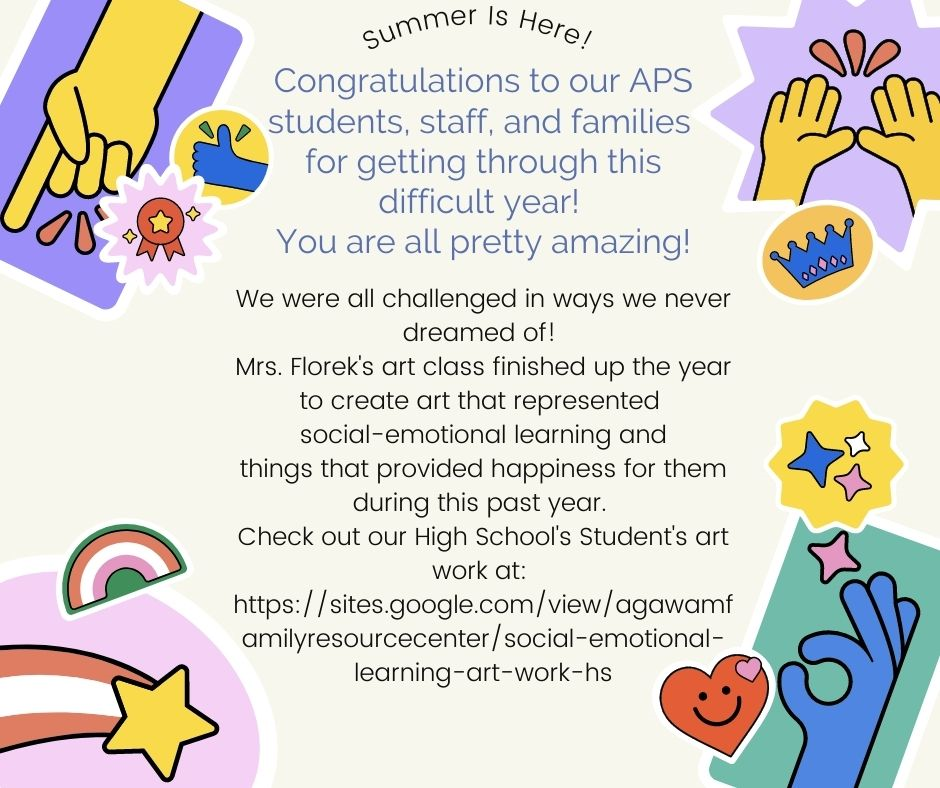 Southwick Public Schools invites Agawam families to access free meals over the summer. Please see the attached flyer for registration information.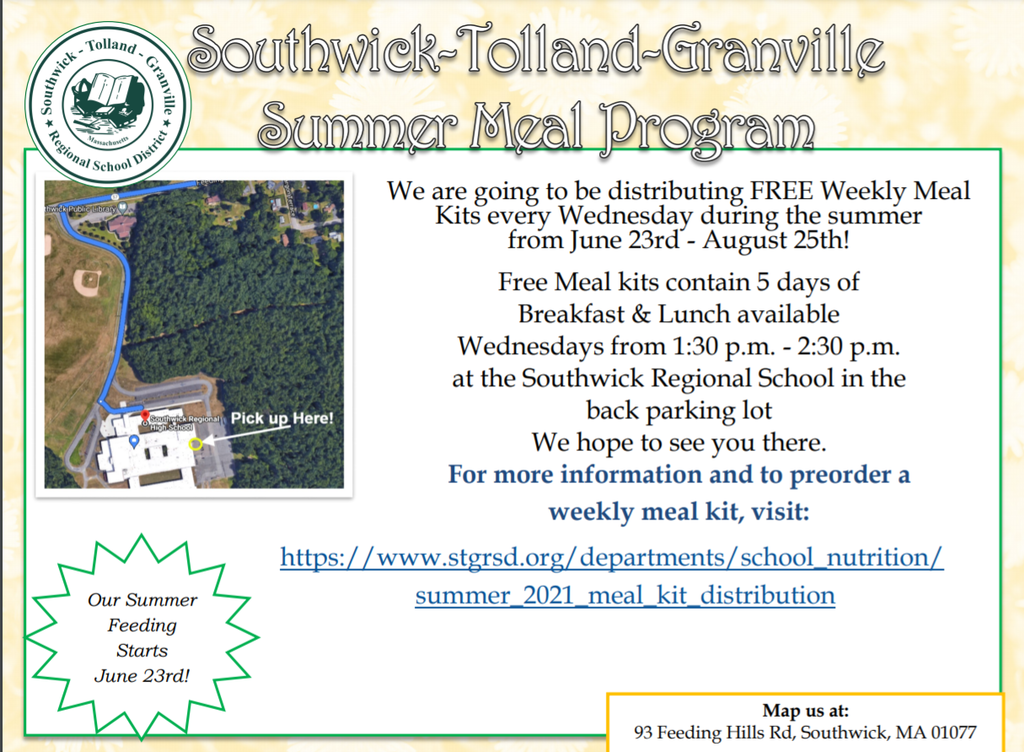 Last Remote Meals Pick Up 3pm, While Supplies Last Wednesday, June 16 Agawam Junior High School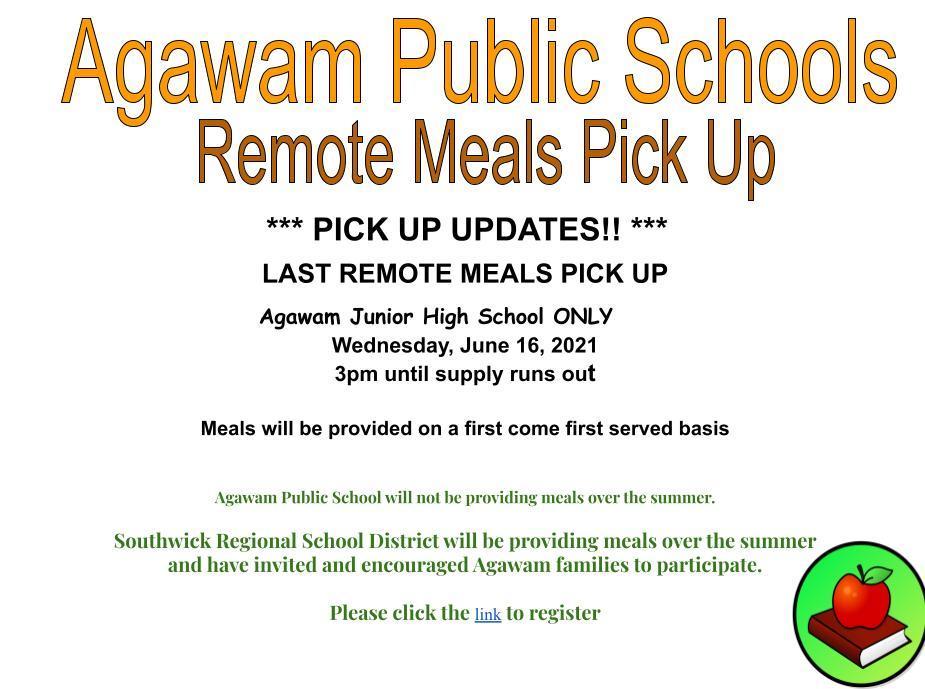 Remote Meals Pick Up Wednesday, June 9, 2021 3pm-4pm Agawam Junior High School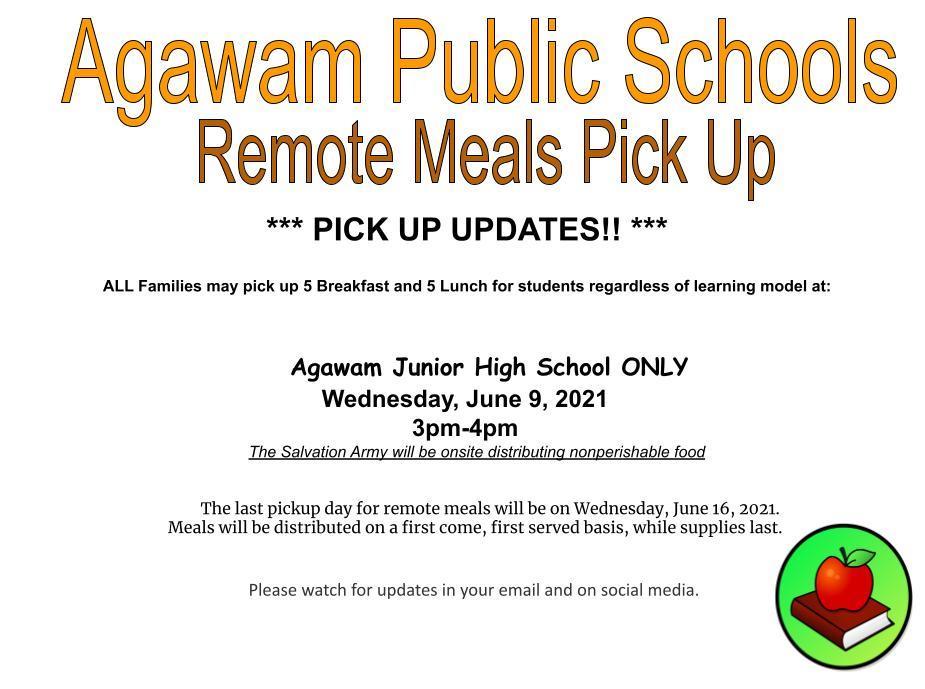 Remote Meals Pick Up Wednesday, June 2 3pm-4pm Agawam Junior High School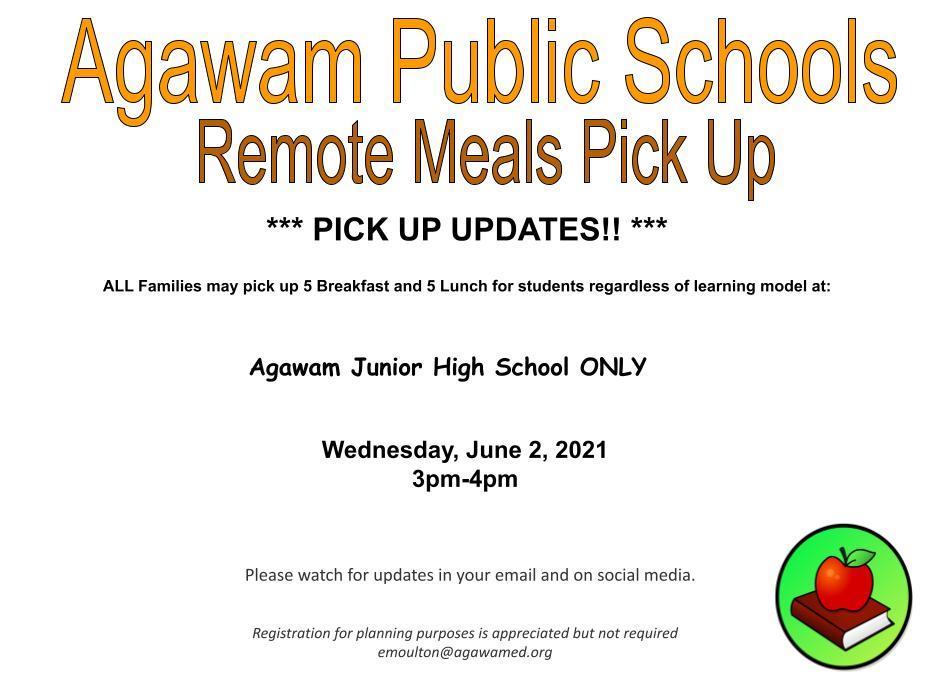 Remote meals pick up Wednesday, May 26 3pm-4pm Agawam Junior High School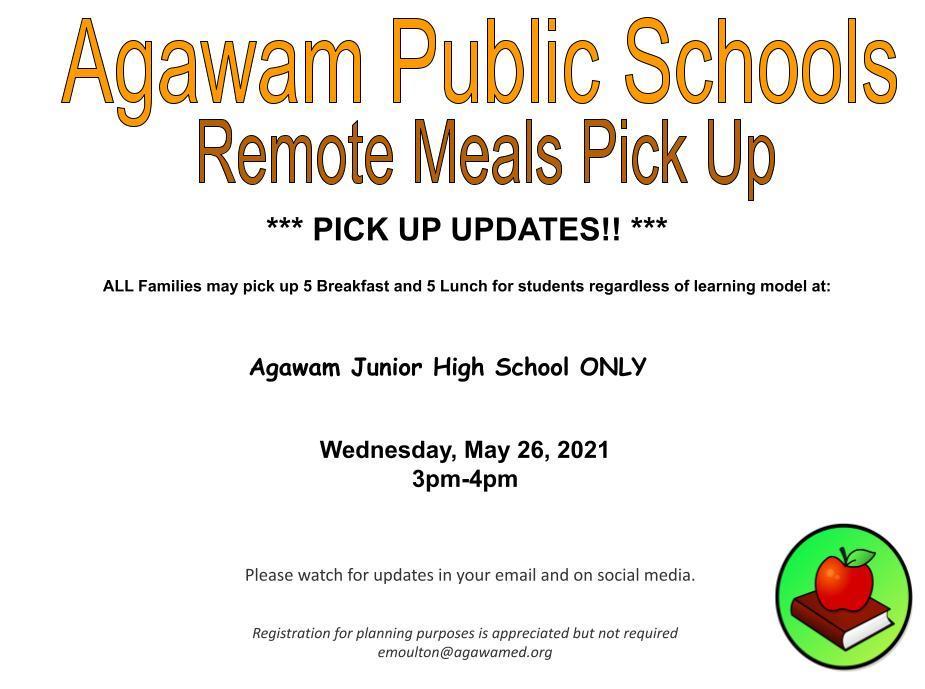 Remote Meals Pick Up Wednesday, May 19 3pm-4pm Agawam Junior High
Remote Meals Pick Up Wednesday, May 12 3pm-4pm Agawam Junior High School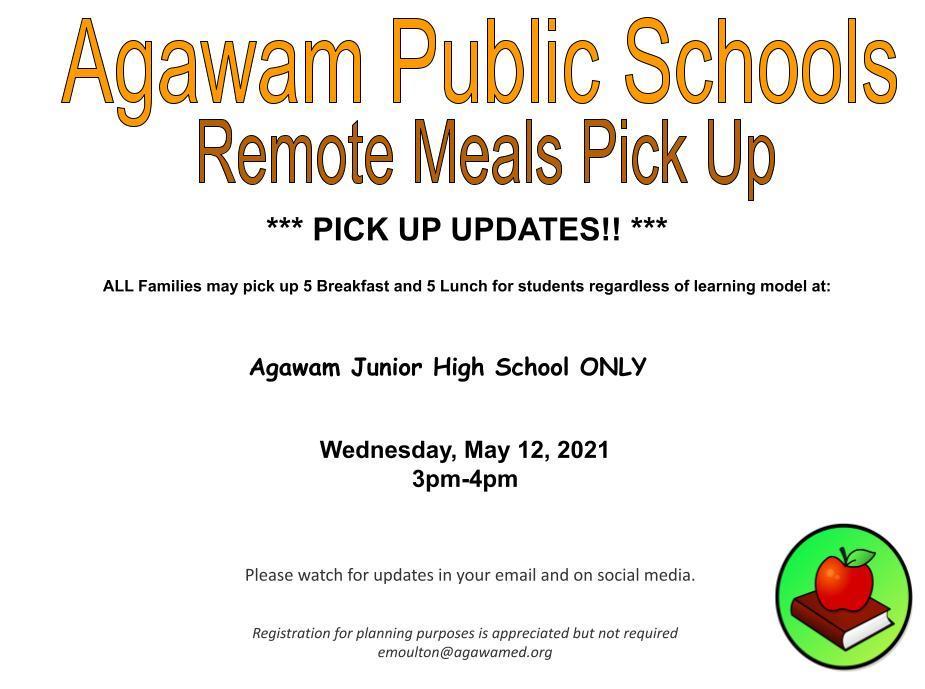 REMINDER Remote Meals Pick Up Wednesday, May 5 3pm-4pm Agawam Junior High School