This school year, Agawam Public Schools, will be using a new Student Information System and Parent/Guardian Portal called PowerSchool. Each parent/guardian will need to create a new account in PowerSchool. This will replace the PlusPortal account you may have used in previous years. You will use PowerSchool to view your students schedule, grades, report cards, and other important information. You are also able to keep your own information up to date and accurate. Instructions for how to create your account will be emailed to parents/guardians. Starting today, August 18th, we will be sending instructions to one grade level each day. Starting with 1st grade. This is being done so not to overload PowerSchool with new accounts or overwhelm the technology support desk. If you have any questions or need help creating your account, please contact APS Technology at
support@agawamed.org
.

STUDENT CENTRAL ENROLLMENT For enrollment information and/or enrollment packet please see Nahir Rivera at the Agawam High School or call 413-821-0530 ext 7653 or 413-789-9398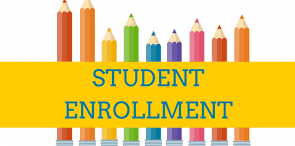 Senior Awards Night Link The following link will provide a full screen version of the Senior Awards Presentation.
https://tinyurl.com/ahsgraduation2021
If in Agawam/Feeding Hills, you can alternatively watch on Comcast Channel 15.

AHS Senior parent Mrs. Deb Paquette painted rocks with each of the seniors' names on them. Pictured with her are left to right Kaelynn Paquette, Ana Paquette, Mrs. Wendy Rua, Emily Paquette and Mrs. Deb Paquette.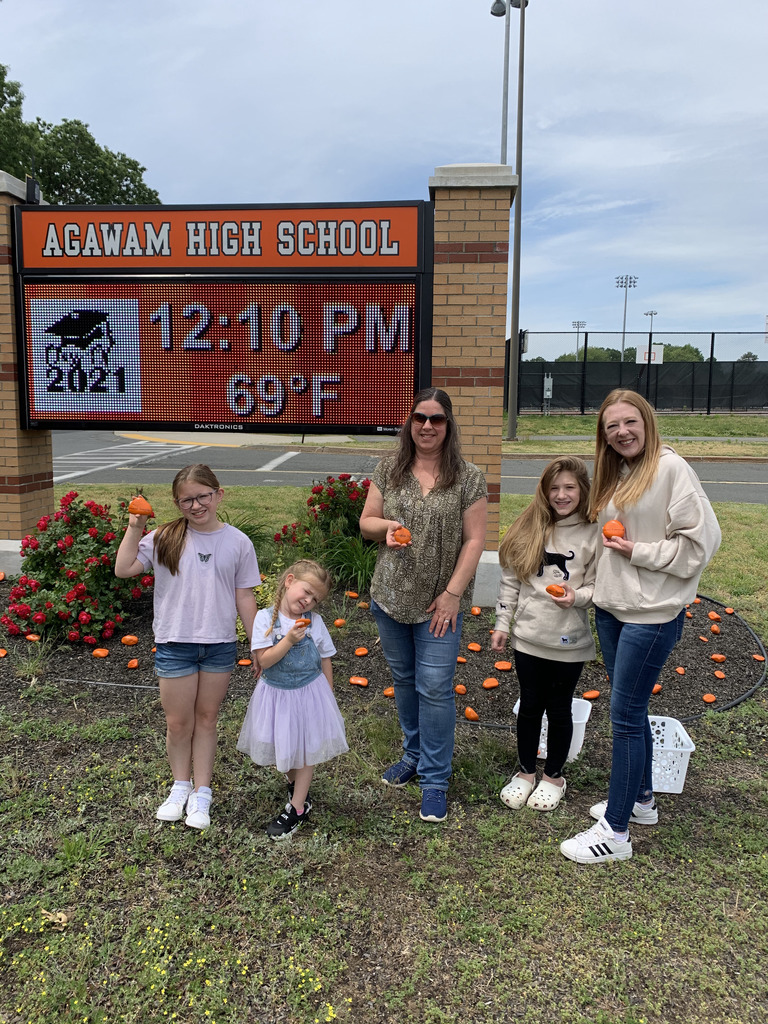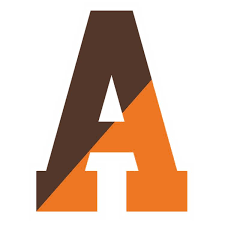 NHS seniors collected donations of 2,250 lbs of food for the Gray House Food Pantry in Springfield. Donations from staff, students, and community members made up the largest single donation to Gray House since March 2020, when the number of clients served increased by 118%..
A heartfelt thanks goes out to the "Senior Moms" for organizing, packing and distributing the gift bags for the Celebrating Seniors Day. Led by coordinators, Wendy Rua and Sherry Balzano, Becky Santaniello, Kelly Bryant, Kristie Luke, Rhonda Typrowicz, Catherine Beavis, Pam Moore, Erica Schlosser, Michelle Wolfe, Teresa Smith, Michelle Winer, Wendy Mcananama, Allison Strong and Chrissy Turcotte-White all contributed to making this a great event for the Class of 2021! Thanks for all of the time and energy you put into making this a huge success. Tom Schnepp

The AHS Music Department sends its CONGRATULATIONS to MICHAEL WINER!! AHS Senior, Mike Winer has been accepted into the 2021 Massachusetts ALL STATE CHORUS and will be representing Agawam High School as a member of the All State Chorus of MMEA/NAFME on March 6 and March 20 in a Virtual All State Concert Performance. The music department is proud of the continuing talent and efforts put forth by our students!

Art Teacher Ms. Amber Waters recently submitted student work to the Massachusetts Art Education Association Juried Art Exhibition for Amazing Emerging Artists. Senior Kim Beaver's painting "The Final Kick" was accepted and will be displayed in the 2021 Recognitions Exhibit.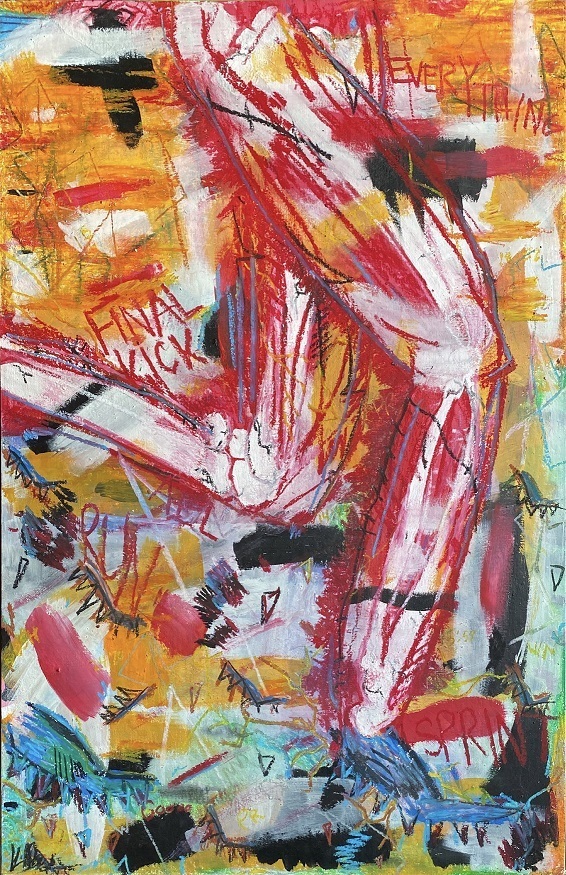 MUSIC DEPARTMENT CONGRATULATIONS: The Agawam High School Music Department Congratulates the following freshmen for making the MMEA Junior Districts Jazz Band and Band respectively for the 2021 district festival: Adam Ward - jazz band, drumset Coleman Bradlee - jazz band, trumpet Nick Nguyen - band, trumpet (1st chair) Gabe Rua - band, trumpet Gabby Manes - band, alto sax Alexis Wozniak - band, horn We are so very proud of these talented AHS students!
It's National School Counseling Week! We appreciate our Agawam High School counselors! Mrs. Niles, Mrs. LaPoint, Mrs. Dromey, Mr. Veres, Ms. Galereave, Ms. Wynne, Mrs. Bernier, Mrs. Crowe and Mrs. DeJesus!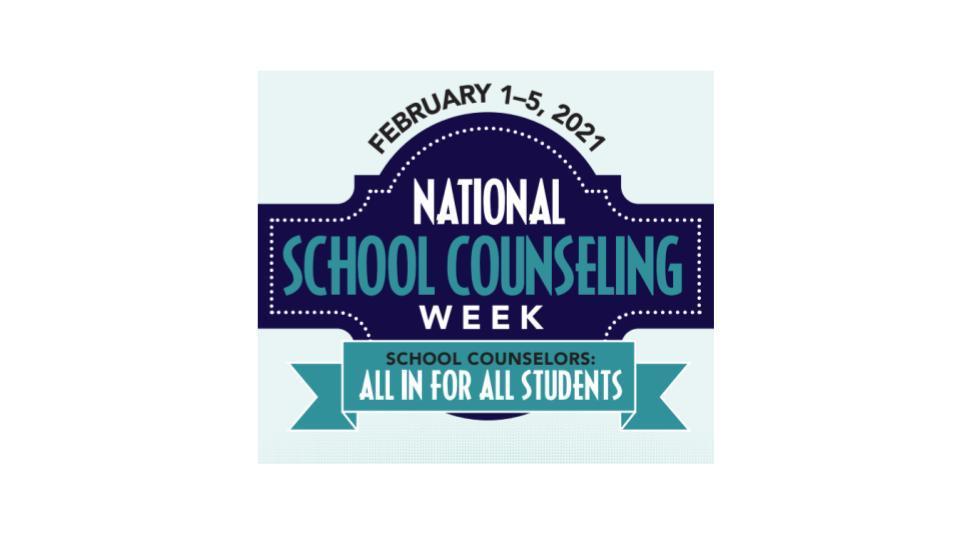 We are excited to announce our new website. Please take a look around!
This Doering Middle School student hand-made and painted this chessboard during remote learning. Such diligent efforts in the carving of the chess pieces, very impressive!
Vision: The Agawam School Community is committed to developing compassionate, contributing citizens through an inclusive learning environment with high expectations. Mission: The Agawam Public School District, in partnership with the community will provide a safe, personalized, and engaging learning experience where every student is supported and challenged.