Annually, the AHS hockey team holds their Toy Drive with the Springfield Thunderbirds hockey team. Last weekend they "stuffed the bus." The team continues to be solid on the ice, but even more importantly great citizens that make a difference.


Kristen V. and Isabella O. attended the Annual Western Mass DART Convention on December 14th. Kristen and Isabella are members of the Hampden County District Attorney's Youth Advisory Board. During the convention the board members presented to Hampden, Hampshire, and Berkshire County officials about the dangers of substance use. The pair answered questions from substance abuse outreach professionals, eager to know the youth's perspective.
Members of the AHS hockey team, football team, and National Honor Society joined the community at the annual Wreaths Across America event at the Massachusetts' Veterans Cemetery. Over 2.7 wreaths were laid on veteran gravestones across the nation yesterday.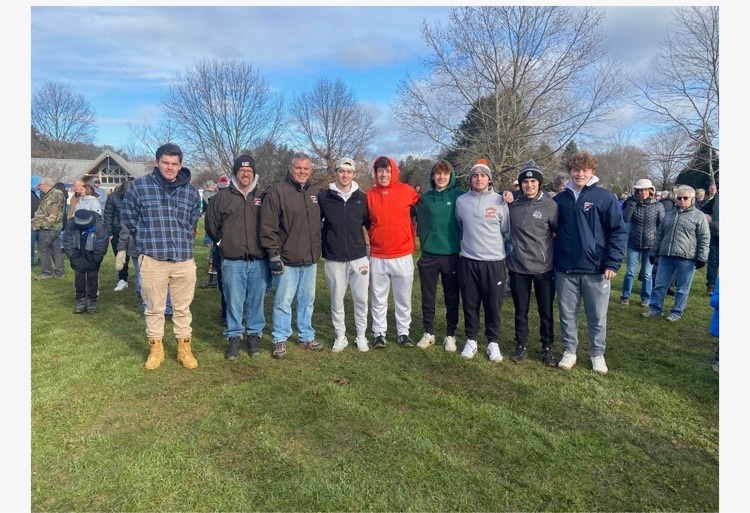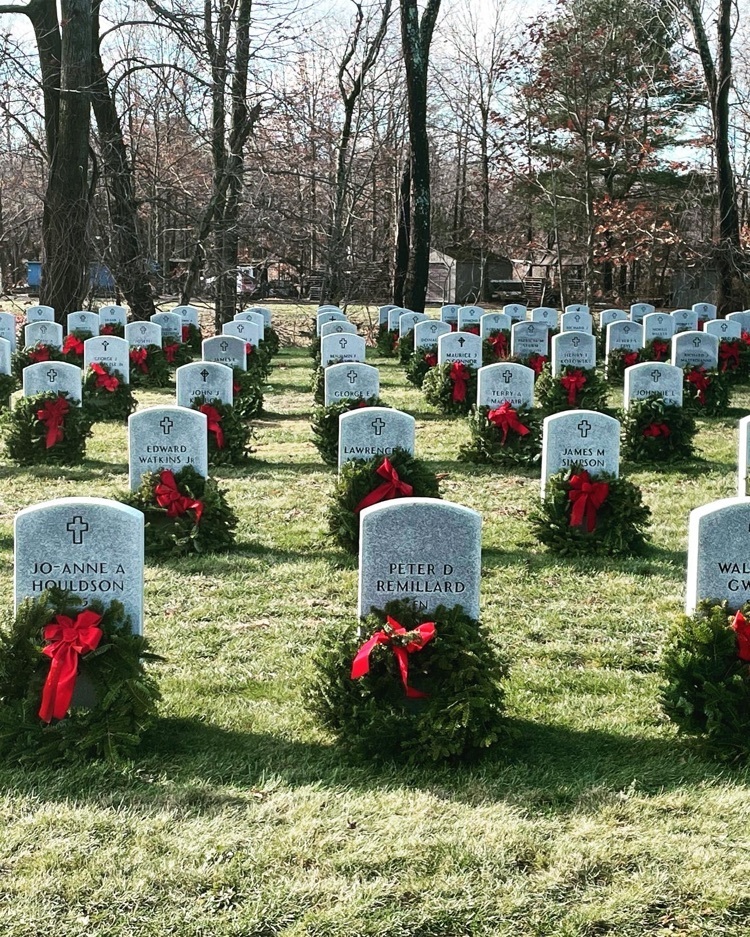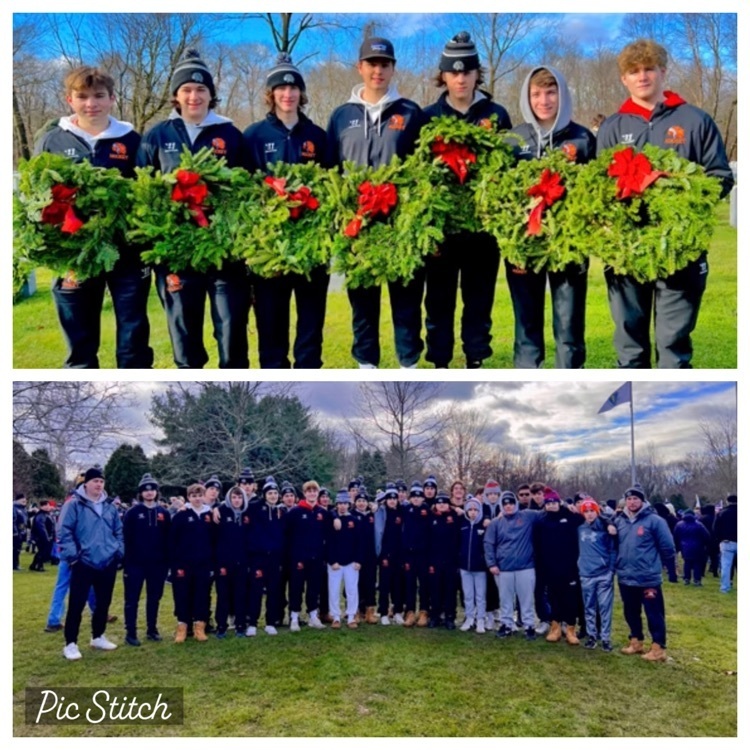 Agawam High School's Store will remain open until January 8th! Please support our Entrepreneurship class by purchasing items from the link below. All items will be delivered to AHS for pickup.
https://ahsspiritwear.itemorder.com/shop/home/
Last night the AHS Unified Basketball team celebrated the end of their season with an award banquet and pizza party. Special thanks to Coach Baz and Mr. Stratton for all their work to make this season special for our players.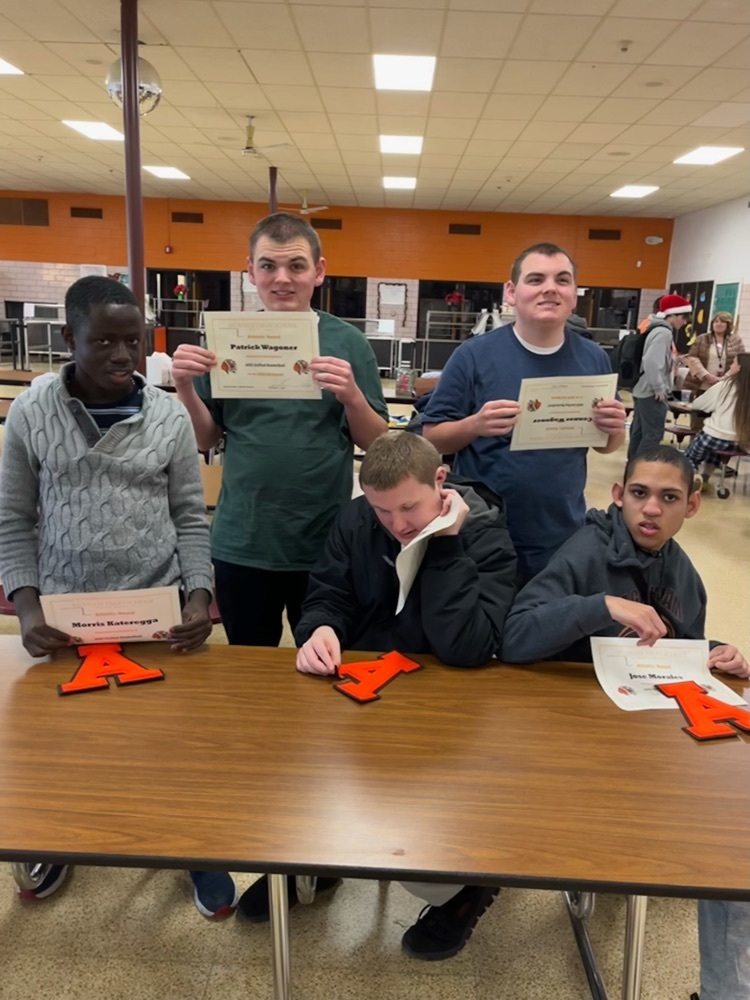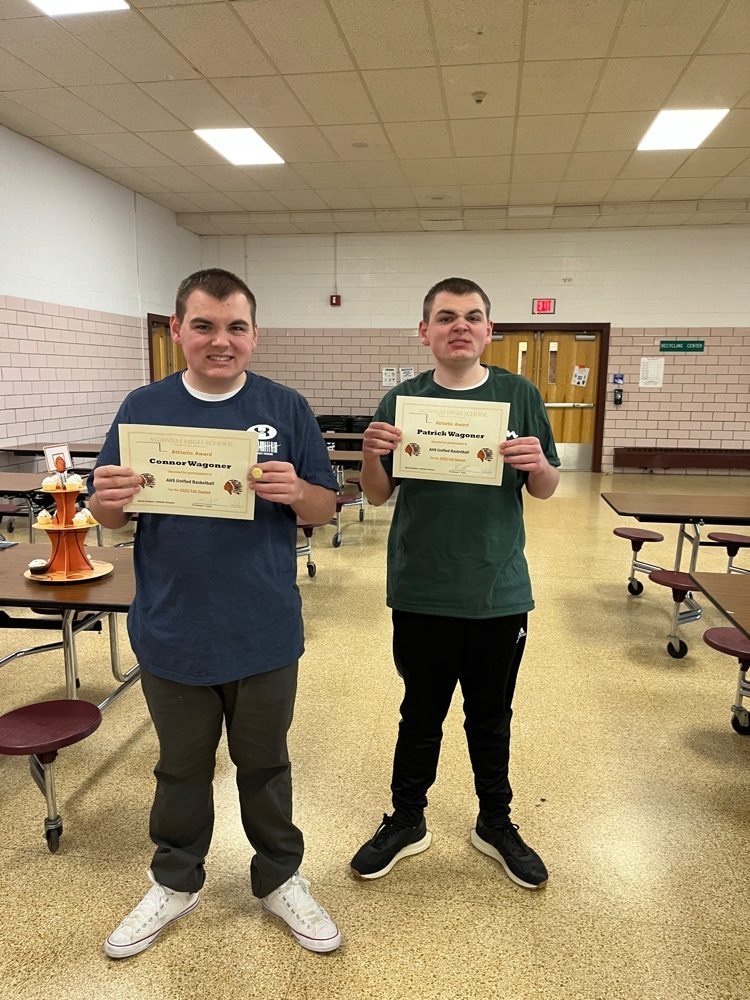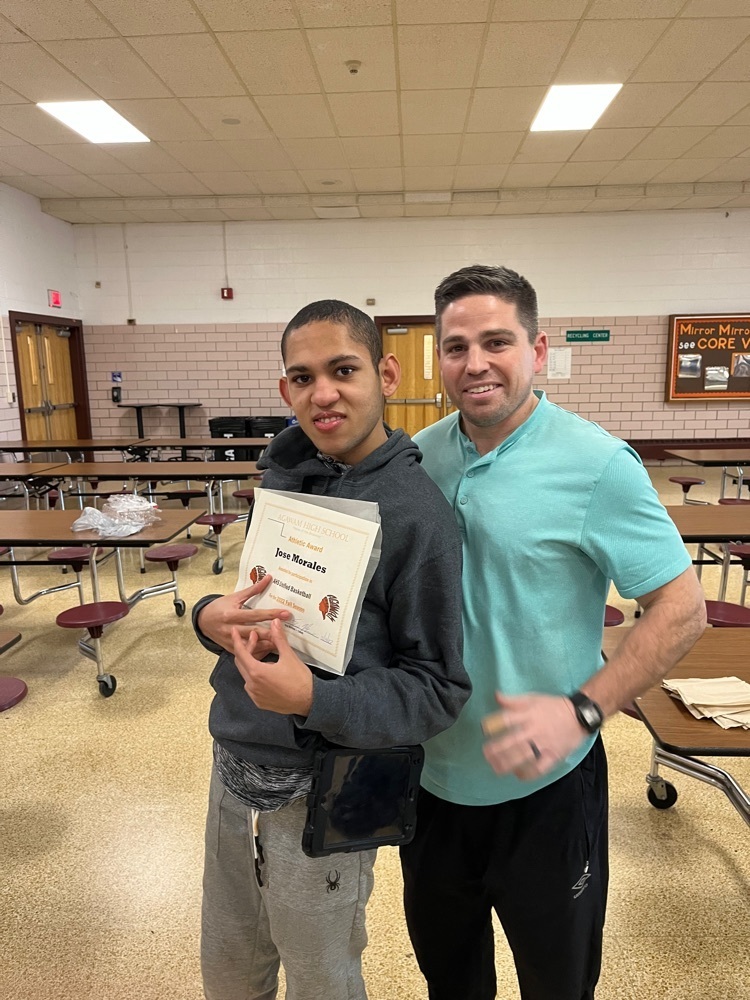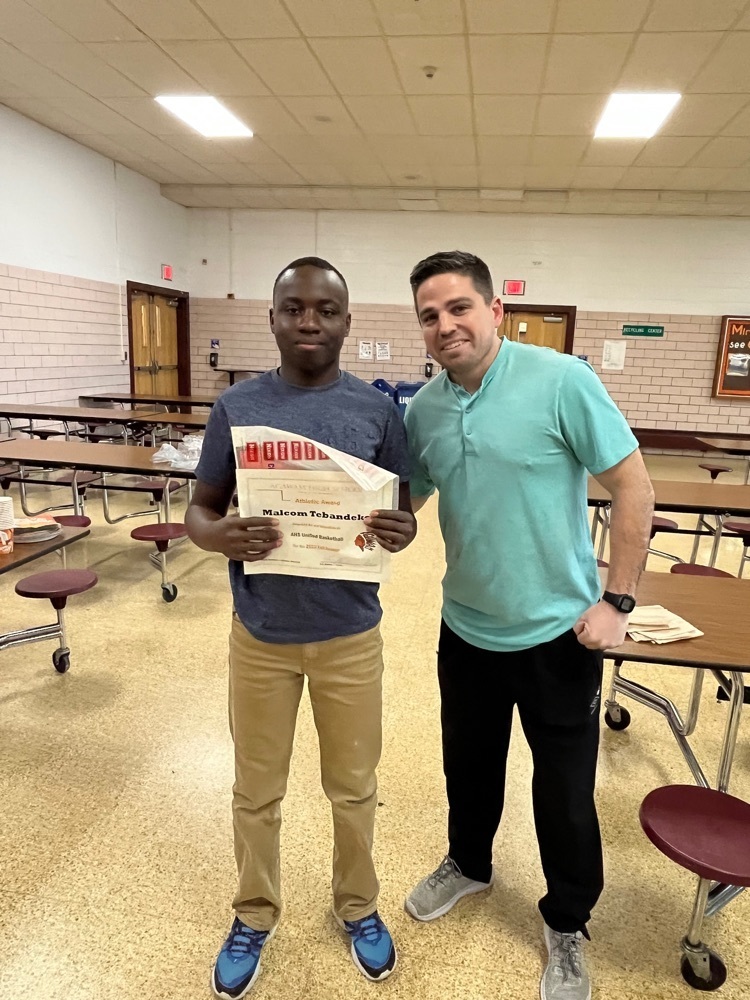 Students in Mrs. Santagate's Chemistry classes at AHS completed a lab where they designed different means of insulating a bottle and compared which method caused temperature to change the least. What a life skill!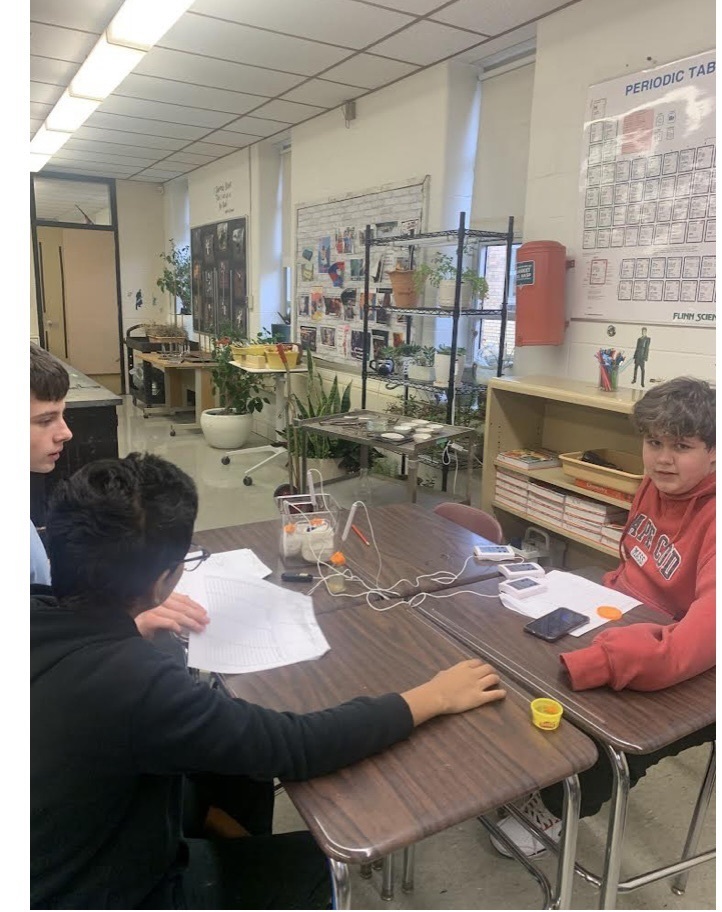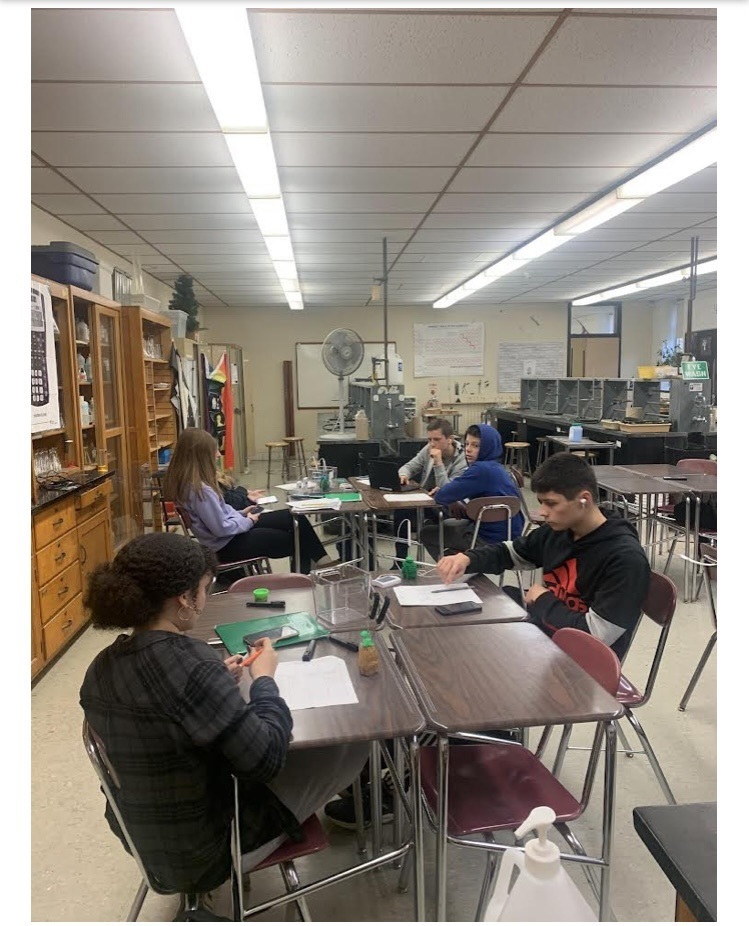 Agawam Indoor Track kicked off their first meet last Saturday with a win against Holyoke! Way to go to both the boys and girls teams!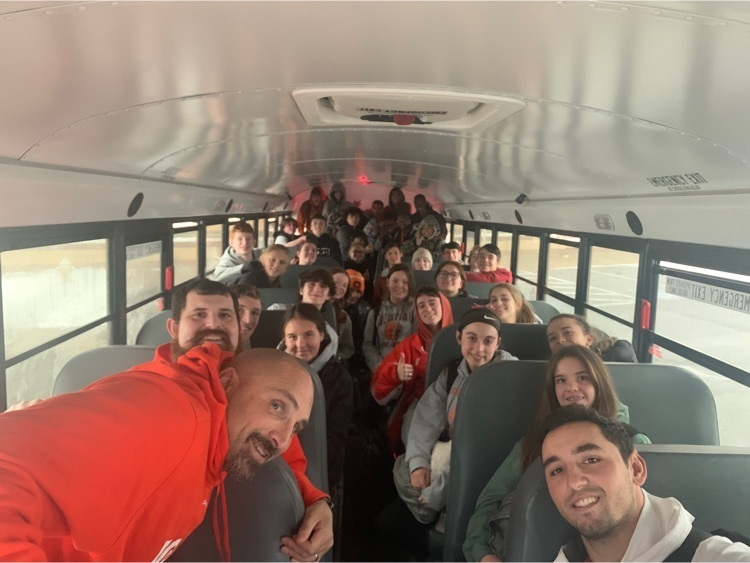 On Friday, 79 seniors at AHS were recognized as John and Abigail Adams Scholarship recipients. The scholarship is a merit-based program that provides a credit toward tuition for up to 8 semesters of undergraduate education at a Massachusetts state college or university. Congrats!
Our Healthcare Pathways students had quite the week! They met with a medical examiner & psych nurse and went to the STCC Healthcare Stimulation Lab to practice important skills like vital signs and nebulizer treatments. We are so excited that they get such awesome opportunities!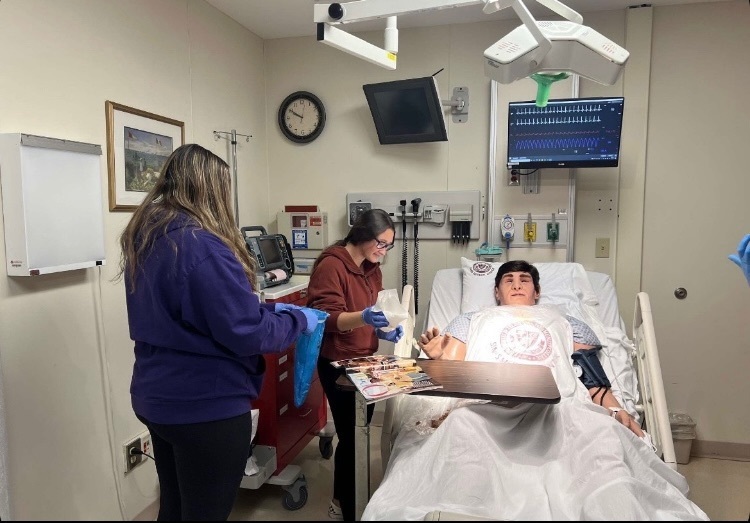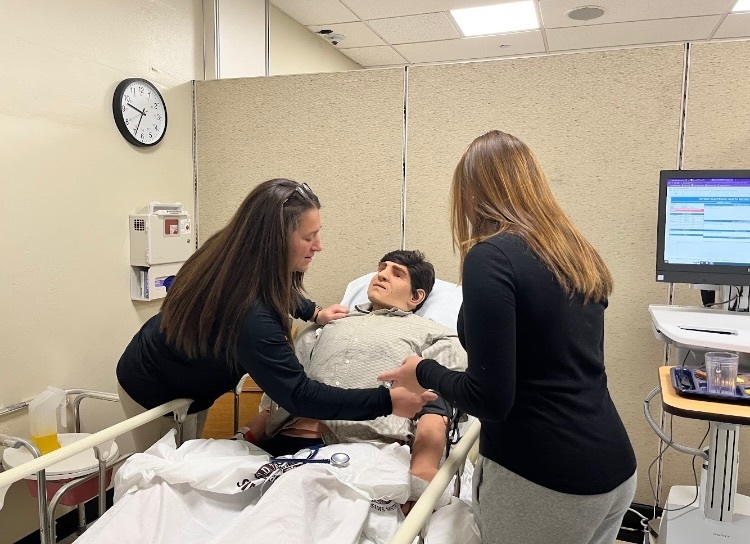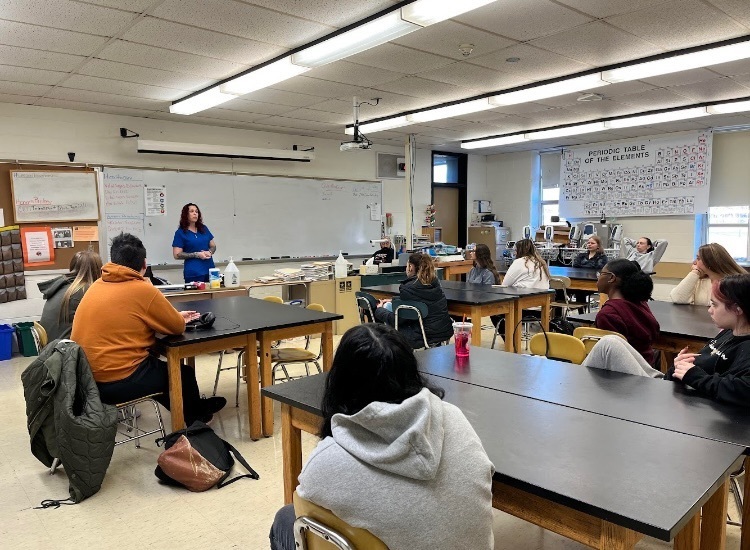 Too late to tell this amazing cast and crew to break a leg, but a gigantic Thank You to everyone who made the production of A Christmas Carol happen! Awesome performances last week to kick off the holiday season!
7th ANNUAL HOLIDAY USED TOY EXCHANGE! NHS students have been working diligently Friday afternoon to set up the "store" of donated used toys at the Agawam Library. Free shopping starts tomorrow at 10am!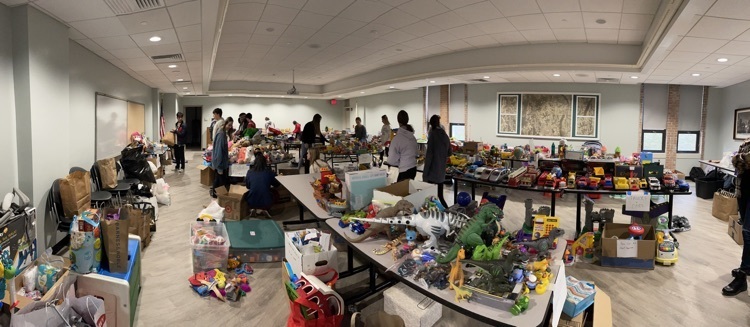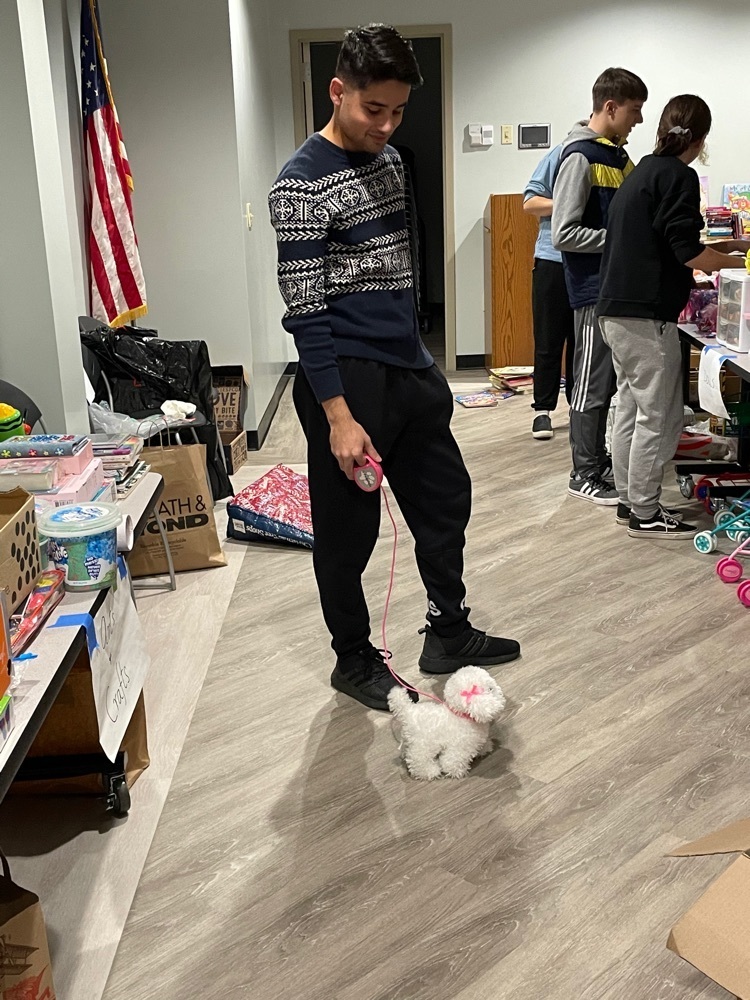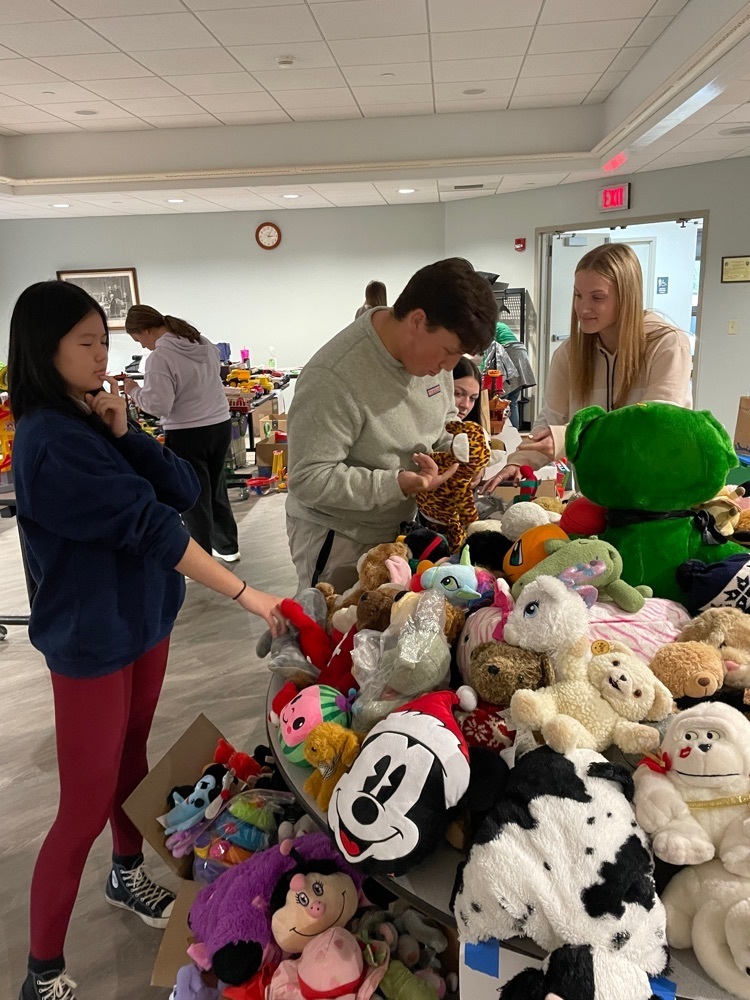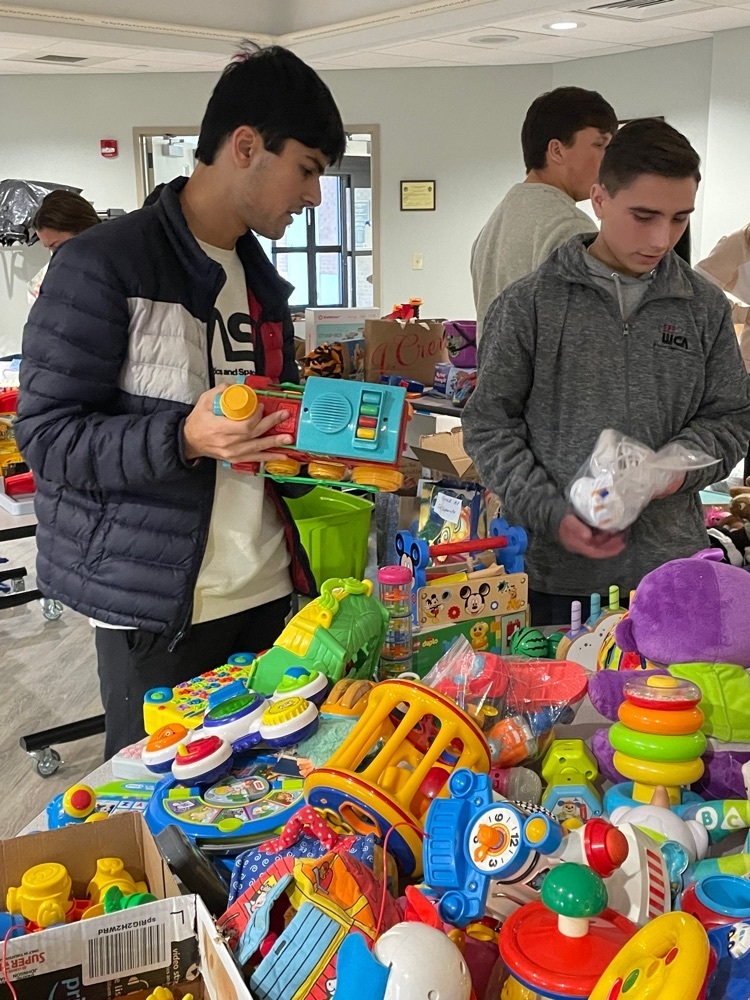 Looking for some Agawam gear and to support our students? Mr. Russo's Entrepreneurship class has been working hard to create an online school store, and the apparel just dropped! Shop online until 12/18, pickup at AHS will be at AHS
https://ahsspiritwear.itemorder.com/shop/home/
We may not have gotten the W but it was a bright and beautiful morning out on Harmon A field! Our football team played hard and we were able to honor our Athletic Director, Mr. Dave Stratton, on his last Thanksgiving day football game before he heads into retirement this spring.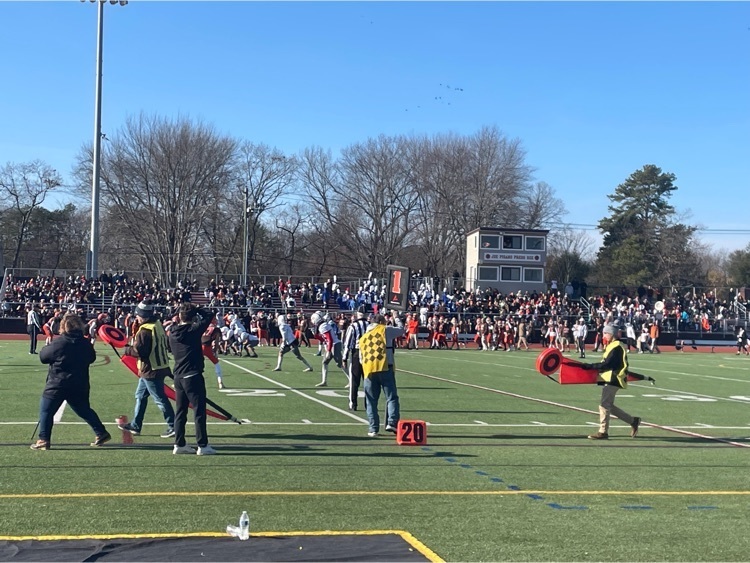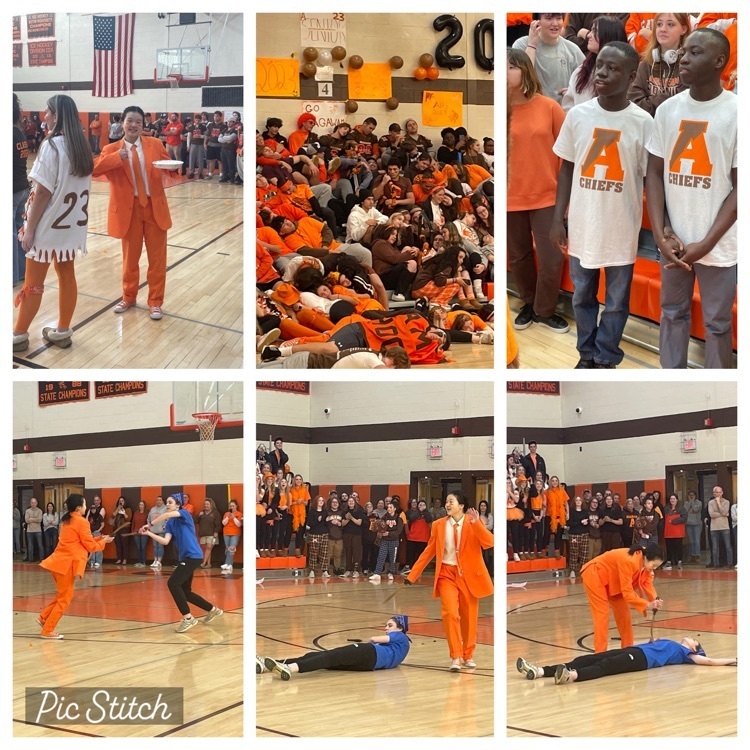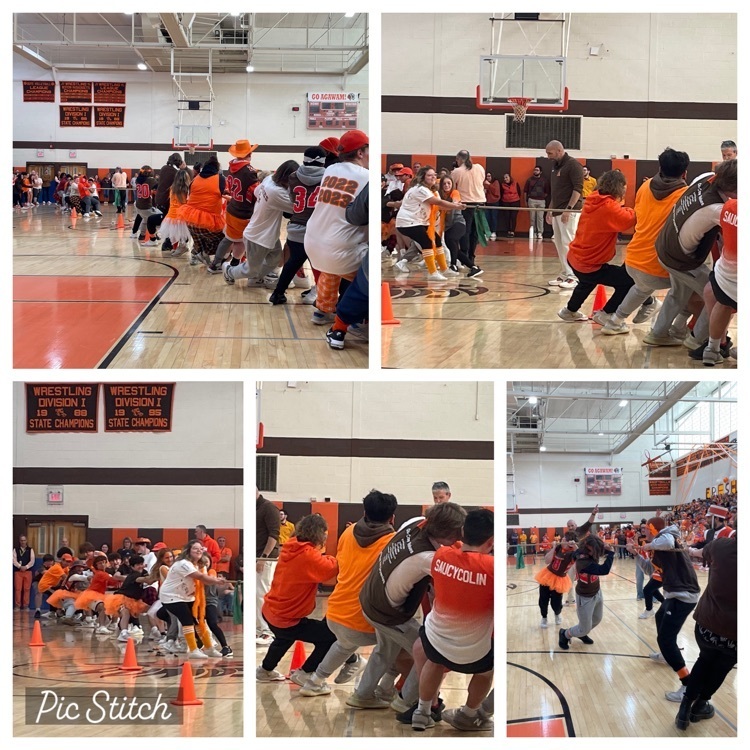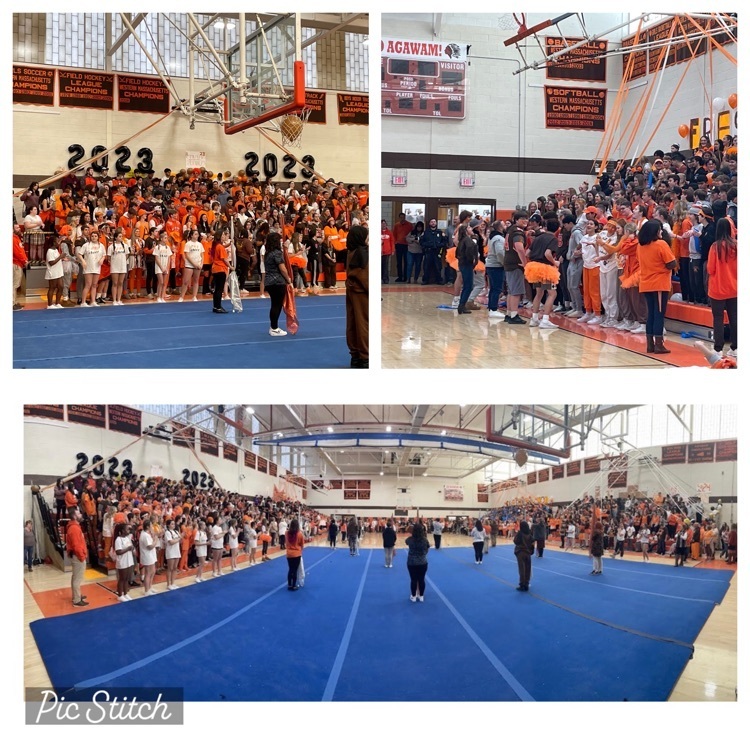 One more for Color Wars day! Ms. Waters art class brings together students from all four grades. Tomorrow, we are excited for our entire school community to come together for Orange and Brown day!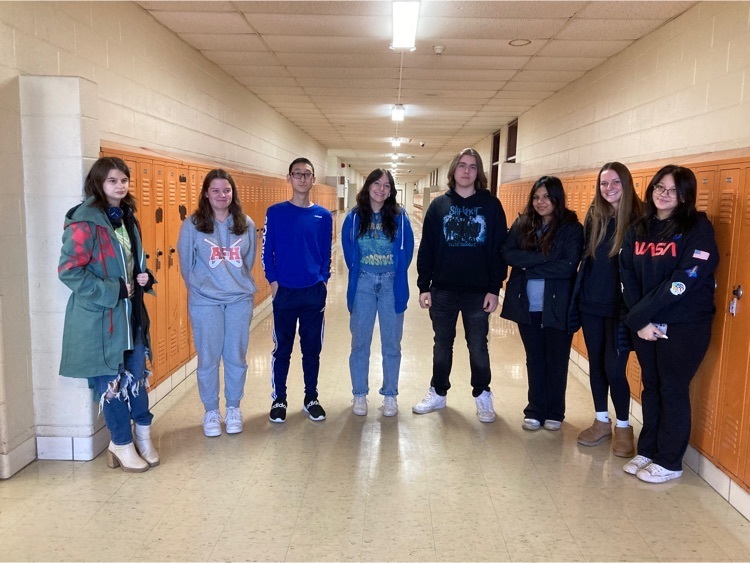 Getting close to the end of Spirit Week and what better way than to show our class pride with Color Wars! Seniors rocked black, juniors blue, sophomores gray, and freshmen green!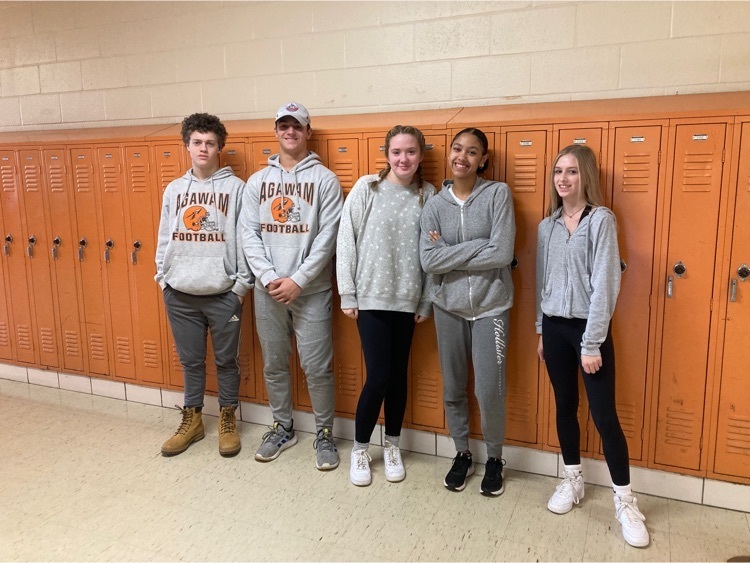 Congrats to the AHS Fall Cheer team for winning the district championship last weekend!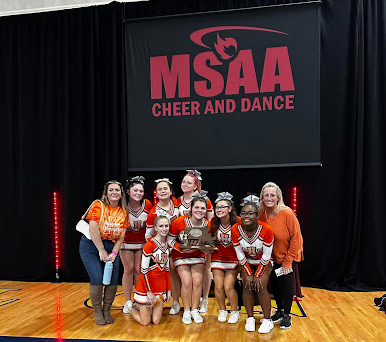 Last night the football team was honored at the Western Massachusetts Football Officials Association Banquet. Only the captains, Coaches, and Athletic Director Last night the football team was honored at the Western Massachusetts Football Officials Association Banquet. Only the captains, Coaches, and Athletic Director were allowed to attend. Today our principal got a nice surprise visit from the entire team and the coaches. Yes, it is true they all fit in Mr. Blain's office. What a great surprise… It might smell like a locker room now, but he actually loves it. Congrats to the players and coaches. Winning teams with great sportsmanship are hard to find, and Agawam can be proud that we have the right combination.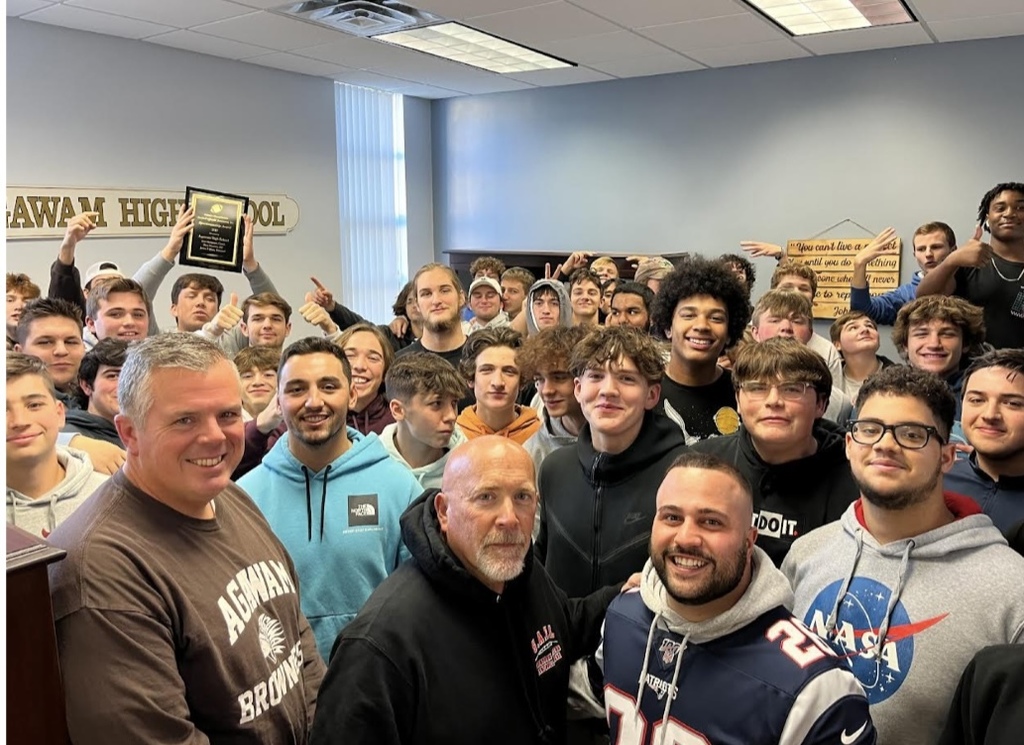 One more for U.S.A. day at Agawam High!! Hey, ECC, we're waiting… 😉